The Birthday Massacre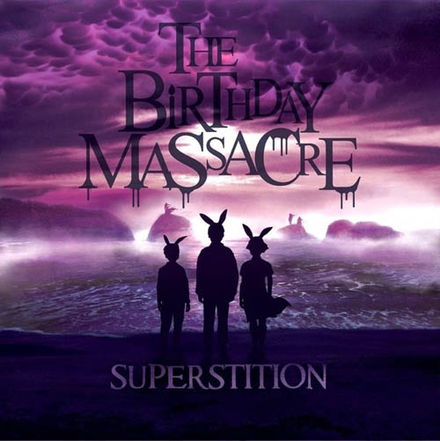 Superstition
Format:
Album
Label:
Metropolis Records
Release date:
November 11, 2014
By:
Johan Carlsson

Canadian synthrock band The Birthday Massacre has really managed to carve out their sound after 6 albums. "Superstition" doesn't push their style forward by much, but the skilled band continues to refine it. They are certainly not unique with their electronic foundation, chuga chuga guitars and female vocals, but somehow they're very easy to identify – thanks in part to the unique voice of singstress Chibi, but that's not all of it.
The strength of The Birthday Massacre has always been their ability to write heavy, supremely catchy songs, and this is also true on "Superstition" with several songs that managed to etch themselves in my brain. The main song writing trio of Chibi, Rainbow and Falcore seems to work well together, and it's a working formula, as their last album "Hide and Seek" was just shy of the Billboard Top 100 charts, and their most successful yet. "Superstition" was funded by a crowdfunding campaign on Pledgemusic, so it's a band with a strong special connection to their fans, as also evidenced by their diligent touring.
The Birthday Massacre are unabashedly upfront with their mix of goth, synthpop, metal and pop with a huge 80:s influence (in a good way) – check out "Beyond" and feel the neon – and they're not out to make particularly difficult music which is kind of refreshing. As I alluded to before, in theory they should sound like a lot of other bands but manage to sound only like themselves. This new album is basically more of the same and might not bring in hordes of new fans but they're damn good at what they do and existing fans should embrace this.