Synapscape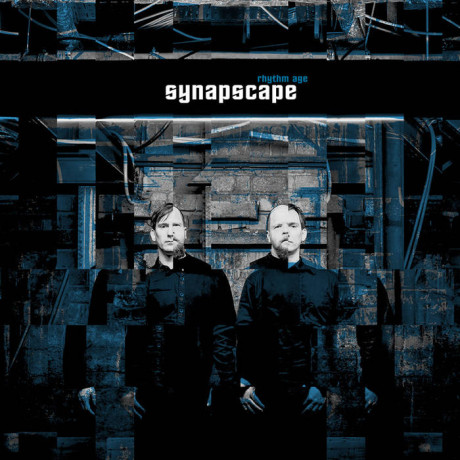 Rhythm Age
Format:
Album
Label:
Ant-Zen
Release date:
September 14, 2015
By:
Mike Whyte

After 4 years, we finally have the 10th album from the duo known as Synapscape. Tim Kniep and Philipp Munch have created a 13 track album of explorations across the range of electronic rhythm and texture. Being as much an experimental album as it is one of electronic or IDM, it proved to be a real labour of love, with as much, or more allegedly left on the cutting room floor as on the album itself.
"Rhythm" starts off the set, and has an interesting mix of demonically-affected voice and  industrial rhythms. It's a quite hardcore start to an album, any album, but a strong track nonetheless.
The mix of electronics and complex rhythms is highly polished, even when the beats are quite "dirty" (by this I mean processed, with lots of effects). The amount of work incorporated is obvious, as barely a note is unnecessary. "Ufure" is a great example of this – pounding beats with a layer of smooth keys over the top, both painful and soothing at the same time. "Fields" does a similar thing with the vocals, the amount of effects letting the vocals breathe, yet remaining still highly distorted.
Not all tracks work for me. "Loop" is a little too distorted, especially with the vocals, which barely go beyond noise. "Rank" also misses the mark with its overuse of pitch-bending on the synth line. "Seat" doesn't do it for me either I'm afraid.
"Moon" is probably my favourite track. It zings along with the pace and power of a train, yet remains captivating with all its complexities. "Phos" has a delightful creeping quality to it too.
Overall, there is plenty to like about this album – it is well-crafted, inventive and interesting. Though a process of editing has been applied diligently throughout the album, a couple less songs would really make this something.