Squarepusher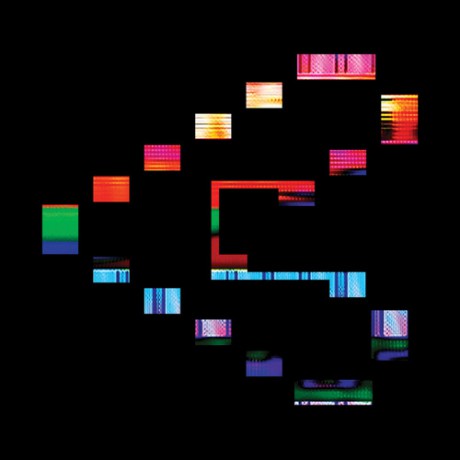 Be up a Hello
Format:
Album
Label:
Warp
Release date:
January 31, 2020
By:
Mike Whyte

There are certain acts in electronic music that make people twitchy with excitement whenever news of new releases emerge. Aphex Twin is the obvious one, Kraftwerk too, but also Squarepusher fits into this list. The electronic composer, who also plays a mean bass guitar, has produced some of the defining tracks of what, in the 90:s became known as the Intelligent Dance Music (IDM) movement.
Last seen wearing an elaborate LED screen helmet, in between two huge LED screens – digital technology seemed to be driving the Squarepusher sound. It seems no longer. As, five years on, Tom Jenkinson has returned back to his analogue machines that defined his early years, including a classic Commodore computer, and produced this new album: "Be up a Hello".
"Oberlove", the opener, comes on like a hyperactive morning serial drama theme tune, and instantly makes you realise why you missed Tom Jenkinson's sound. As with most artists of his calibre, Squarepusher's sound is all his own, and therefore instantly recognisable. "Hitsonu", with its Japanese-referencing title has a lovely playful quality to it, while still maintaining that jittery beat pattern.
Tracks of the album? "Nervelevers" has to come in highly. But as I like my music bordering on the insane "Speedcrank" nearly wins for me, sounding not unlike a cousin to the also bonkers, but thoroughly enjoyable "Come on My Selector". "Vortrack" will take the wind out of your sales too, such is its claustrophobic relentlessness – the beats so stickily wet you might feel they were recorded in a swamp. We still haven't even got to my favourite yet though – I reserve that for the rather wonderful "Terminal Slam"- a track that turns chaos into a musical artform.
It seems the recent projects that have filled Jenkinson's time since the last release "Damogen Furies" have been well spent. The Shobaleader One project allowed for performing with other musicians live, while composing scores and soundtracks for the like of CBeebies has allowed for movement and expansion into other areas, and through this release, has in turn freshened up his own sound. Listening to "80 Ondula" on headphones can make the hairs stand up on the backs of your arms and neck, such are the dark ambient tones generated and regurgitated here.
Is it yet another classic act rediscovering their form (think Orbital, Underworld, and of course the Chemical Brothers)? On this showing I have to say a resounding yes – and in fact, it is the first truly important electronic album of the new decade.
Before you go, save a special thought for track #5: "Detroit People Mover", one of the best 80′s sounding electronic instrumental ballads you are likely to hear outside of the decade itself.