Sonic Area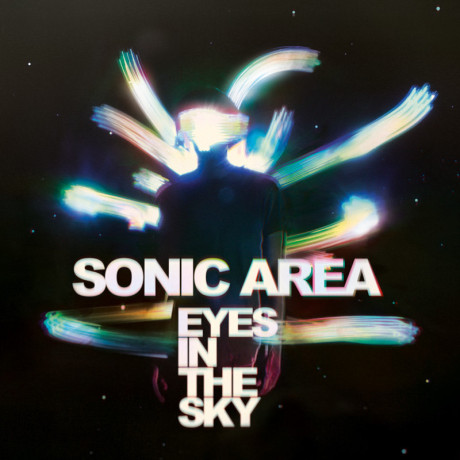 Eyes in the Sky
Format:
Album
Label:
Ant-Zen
Release date:
April 12, 2016
By:
Mike Whyte

An album inspired by classical sci-fi culture, I like it already.
The follow up to "Music for Ghosts", which came out 4 years ago – this album is an 11-track concept album, with vintage modular synths its primary musical source, by the multi-talented artist Sonic Area.
The list of influences are obvious, Kraftwerk probably heading the list, especially once you've heard the track "The Soul of a Robot", but there is something genuinely nice about listening to "real" instruments (as opposed to plug-ins on computers that is).
"Neon Tunnel Drive", the opener, has a few false starts before hitting its groove, one of which sounds like somebody scribbling down equations on an old chalkboard, however once it's in flow it's a lovely semi-techno groover. The eye-watering 9-minute opening track is rather surprisingly followed by a quite downtempo track barely breaking 2 minutes. Expect the unexpected is definitely one thing to say about this producer.
Set to be released on the date exactly 55 years since Yuri Gagarin became the first man in space, the album aims to capture that retro-futuristic vibe of a simpler time, when aliens were robots and we believed we would all be living in modular houses wearing matching metallic silver jumpsuits.
This French producer certainly knows how to build euphoric tracks, as is noticeable from the first track, "Dancing with Clouds", "It's About Time",  and my favourite of all the tracks – the kick-ass "My Stellar Boat". A simple downward spiralling keyboard refrain paired with some proper pounding drums and atmospherics – job done. "Chasing Horizons" comes a close second, with the jittering rhythm creating a perfect bed for the pressed keys and crunchy atmospherics that lay on top of it.
Obviously not all the tracks appeal to my inner spaceman – "Pale Blue Dot" could be considered trance-like, but the repetitive keyboard just started to get a bit annoying if I'm honest. Similarly the last track, "Spacewalk Incident" will probably get a few skips if it turns up on shuffle-mode.
There's a lot to love about this release, however – it's got great music, a great theme and some lovely sounding instrumentation. The problem is it doesn't feel like an album as such, more a collection of, on the whole, great tracks. There doesn't seem to be much cohesion between the different pieces of music, which is a bit of a shame, as I loved the ride. It just felt like I had been on a series of short journeys rather than one long satisfying one.