Seven Trees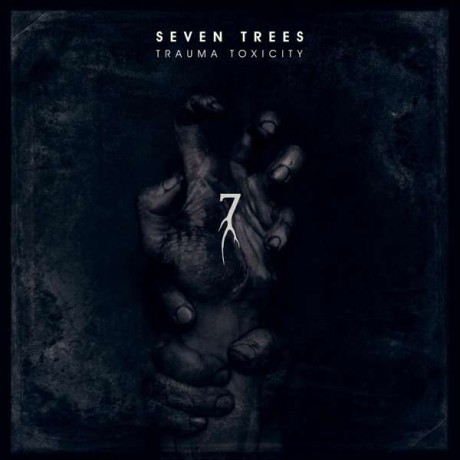 Trauma Toxicity
Format:
Mini album
Label:
Progress Productions
Release date:
April 14, 2017
By:
Johan Carlsson

Swedish industrial band Seven Trees haven't released any new material since 1997, and when a remastered re-release of their album "Embracing the Unknown" surfaced some time ago, rumors said that they were finally working on new material. And apparently they were, because here it is! Only 5 new tracks, but anyway.
The band consists of Henrik Karlsson and Johan Kronberg, and they make dark, moody, quite contemplative industrial music. There are no danceable tracks here, but you'll find your head bobbing. The intervening time between releases seems to have been spent on honing their production skills since the sound is much clearer and heavier this time around. The songs sound like a natural progression of the early material, with monotone, fat bass lines, lots of strings and growling voices. But slightly better.
The final track "Cold Waves of Silence" shakes things up a bit though, with clear vocals and a more pronounced melody making this into a standout track on the release.
It's nice to see them return, and while it would have been fun to see a bit more development after such a long time, it should be interesting to hear a new full length album.