Röyksopp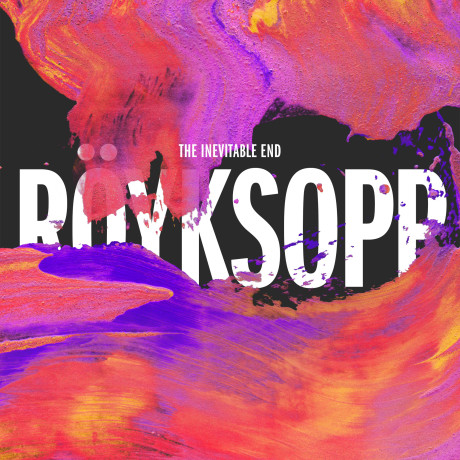 The Inevitable End
Format:
Album
Label:
Warner
Release date:
November 11, 2014
By:
Peter Marchione

All things must come to an end, don't they? However, keep in mind that the Röyksopp boys haven't made any statement saying that the band is actually quitting – only that "The Inevitable End" will be their fifth and final traditional album.
Sonically the album differs quite a bit from the Röyksopp/Robyn collab release "Do It Again" from earlier this year. Of course the familiar Norwegian pulse is there but the essence is more reminiscent of the "Senior" album, released as a counterpart to "Junior" back in 2010.
It all kicks off with "Skulls", a track that I'd definitely hold as physical evidence of a missing link between Kraftwerk and Air, but with a somewhat housier seasoning. While this introduction gets my absolute attention the next song, another version of the Robyn collab track "Monument", is more what I've expected. The formula of this recurrent combo has been a bit standardized and doesn't give me any overwhelming shivers anymore. It sure sounds nice but after a while it's like being locked inside an all inclusive hotel for weeks and fed with the same buffet every day. Sooner or later you will have had enough. Don't get me wrong, I do love both Röyksopp and Robyn but since they are both heavily associated by electropop on their own, their co-work wasn't any real stretch in the first place.
There are 2 strong tracks featuring Susanne Sundfør: the electropop tune "Save Me" and the previously released "Running to the Sea". Other vocalists on this album are Ryan James (Man Without Country) and Jamie McDermott (The Irrepressibles) and the McDermott track "You Know I Have to Go" is one of my favourite songs of the the bunch. His voice is a perfect match and reminds me of a more emotionally controlled sibling to Antony Hegarty. This and the other beat-free episodes; "Rong" (actually sung by Robyn), "Coupe de Grace", "Caramel Afternoon" and "Oh No", stand out and give a more cinematic and less Scandinavian forest house party feeling. The rest of the songs aren't necessarily dance music but they contain the beats, arpeggios and sequences of a Röyksopp at their most predictable behaviour.
To sum things up; I'm a bit ambivalent to this exit of the album rendition of Röyksopp. There are spot-on tracks in here but they are a bit overshadowed by the obvious commercial radio flirt tracks.