Priest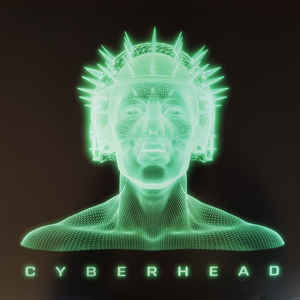 Cyberhead
Format:
Album
Label:
Blue Nine
Release date:
November 13, 2020
By:
Niklas Forsberg

What happened, who replaced who, vocal performance differences, disagreements… The music on "Cyberhead" speaks for itself and it speaks volumes. Exceptional debut "New Flesh" made Priest lots of fans worldwide, not only because of the links to Ghost. It has since been interesting to see mastermind Salt pick up the mic and reform his beloved band through all the turmoil and end up with something worthwhile.
A number of singles have preceded the album and all of them promised great things for "Cyberhead". Hearing it now in its entirety, the strongest tracks are actually non-single tracks, especially the last few numbers. "Indestructible", "Star Maker" and "Mother Base" make for a remarkable trio. Musically things are reasonably similar to "New Flesh" and the machine park and song writing are still very much there. The main difference is, unavoidably, the voice. While it does not come across poorly by any means, it doesn't pack the punch and range Tom Åsberg had. A few cringy pronunciation moments are there too, but overall I think it works.
Priest still deliver quality electropop with crisp production and strong melodies. "Cyberhead", like its predecessor, shows that there's plenty of talent in the song writing department headed by Salt. Will they stay intact for a third album?