Pouppée Fabrikk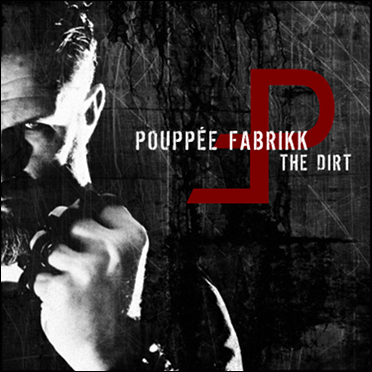 The Dirt
Format:
Album
Label:
Alfa-Matrix
Release date:
May 24, 2013
By:
Fredrik Schlatta Wik

When I was in high school I was pretty much the only person at my school that listened to electronic body music, or even synth music. I listened to the obvious big acts like DAF, Front 242 and Nitzer Ebb, but also our local heroes Pouppée Fabrikk (or "4 meter viking" as some called them). Fast, minimalistic, gritty and aggressive were words I often described the sound of Pouppée Fabrikk with. Two of my all time favourite albums were, and are, "Rage" and "Portent". Later releases also found their way into my collection, but I have always preferred the earlier work.
With that in mind I was anxious and eager to listen to the latest release from my childhood heroes: "The Dirt". The new album is a step back to the earlier sound with much of the material being written in the late eighties and early nineties and then reprogrammed using the same method as then; no midi, no retakes and no polish. And the album delivers a warm nostalgic feel, despite being really gritty, harsh and tough and it is really hard to resist the urge of putting on some Dr Marten's boots, black shorts (and nothing else really) and dance instantly.
If I could say something negative it would be that album is quite even, no track stands out really, but it is a minor nuisance sine all tracks are border lining brilliant in my mind. Of course there are trademark sampling merged with the pumping basslines and back in the days we used to try to identify all of them. I still can find references to most of them but some are elusive. It is always a feeling of great satisfaction to watch a movie and realize where Björk and Holm have found inspiration. Last time it happened was the other day when watching "Legend" – one more box ticked. At times they almost sound death metal, as in "H8 U" and "I Am" and sometimes it is more like old Front 242 body in "Bright Light" and Nitzer Ebbish in "Bring Back the Ways of Old". The latter being my favourite track of the lot along with the new recording of "Death Is Natural".
I urge everyone to have a listen, especially if you are in a bad mood and need to let off some steam. It certainly worked for me.