Pop Will Eat Itself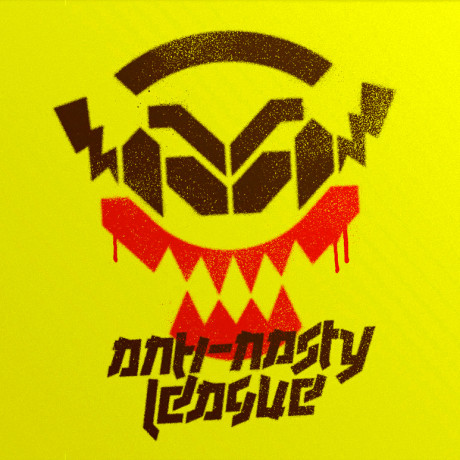 Anti-Nasty League
Format:
Album
Label:
PWEI
Release date:
May 21, 2015
By:
Fredrik Schlatta Wik

Pop Will Eat Itself's new, but delayed, album "Anti-Nasty League" is out now on CD (no less than three variations) and vinyl. You can also buy your own remix or buy a ticket to their final rehearsal in Birmingham before their upcoming tour. According to the press release there will be no digital release of this album, although you get an instant MP3 download link when buying a physical release, which is quite confusing.
Pop Will Eat Itself, PWEI, or simply Poppers, have always been an enigma to me, as you never know what to expect. Their back catalogue can be categorized in an array of genres. Their early music ranges from alternative guitar pop to their own crossover version; merging pop, electro and hip hop. A couple of later albums, produced 20 years or so ago, made excursions into the industrial noise scene. This was before being disbanded in 1996 and reformed in 2005. Their previous 2011 album "New Noise Designed by a Sadist" sounds more like slammer rock, still with their trademark political lyrics and distorted vocals.
First out is "21st Century English Civil War", with political lyrics, distorted vocals and guitars. It sounds much like the previous album. And the first time I listened it felt more or less the same throughout. It's gritty crossover slammer rock; nothing new and quite uninspiring to me. After a few times I discovered more and more details reminiscent of the old PWEI. For instance the glittering arpeggios in "Mental Pollution" hidden behind a barricade of distorted guitar mayhem, almost reaching Rammstein proportions at times. Some of the guitar riffs are really horrible, others are quite nice, but mostly it is just a wall drowning any attempt at presenting melodic parts. Overall I think that the vocals and the occasional electronica parts are mixed too low. But then you discover gems like the orchestral part at the end of "21st Century English Civil War", the hip hop type of vocals and gentler guitar production in "Mental Pollution" but these are just small glimpses of what could have been. To me something significant was lost when Clint Mansell left the band in 2010, leaving Graham Crabb as the only remaining member from the original line-up at the helm. Maybe they should have changed the band name.
All isn't bad. I quite like "Mental Pollution", "King Kisser" and the intro of the last track "Director's Cut" which is brilliant. But FFS, enough with the bloody wall of guitars.