Orbital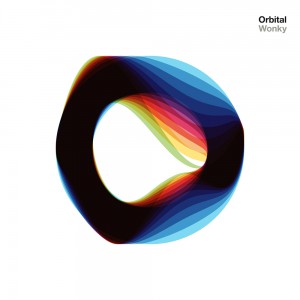 Wonky
Format:
Album
Label:
ACP
Release date:
April 2, 2012
By:
Mike Whyte

The Hartnoll Brothers are back again, with their first proper release in eight years, and it's mostly a return to form. The thing you have to remember about Orbital is they are theundisputed live electronica kings (Who could forget their torch glasses, which should in fact be marketed as a design classic, such was their iconic status) – their stage shows at Glastonbury especially where the stuff of legend, with only a few acts up there being able to hold anything like a candle to them (think Chemical Brothers or the Prodigy).
This can cause problems however, as people grow to love and want to hear the back catalogue, making new material especially prone to scrutiny. This album should see some new tracks entering the set lists though, I believe.
One such track is "Distractions", which has the required element of lazy euphoria you can imagine people putting their hands (and plastic cider-filled glasses) up to at festivals around the world over the summer. This is the key thing about the album too, it is very happy sounding, blissful even – and in some parts reminds me of such seminal tracks as "Halcyon+on+on" from all those years ago.
There are collaborations – Zola Jesus adds some vocals to the hands-in-the-air techno of "New France" and Lady Leshurr takes on the title track to some aplomb, I can guarantee this track will send people nuts, such is the nature of the sliding-in-and-out-of-tune-rhythms and lead rap. The theme of wonkiness is the central thread to the album, with off kilter leads here, askew rhythms there – making for interesting if woozy listening. In places it kind of reminds you of the festival experience, a lot of the tracks are warm and sun drenched, the wooziness coming from the alcohol in the system and the euphoria from being there.
Altogether a good album, and in fact one of their better ones ("Where Is It Going?" could have come from one of their first seminal albums) – it will appeal to the older heads as something they have been missing from their lives for a while now, though whether it will appeal to the dubstep generation of these days remains to be seen. Hopefully they will avoid the temptation to try to do this (track "Beelzedub" doesn't really do it for me, being a kind of lurid dubstep/jungle/techno crossover that seems to try a bit too hard), rather sticking to what they do so well, as when they are good, there are very few better.