Operation Blue Eyes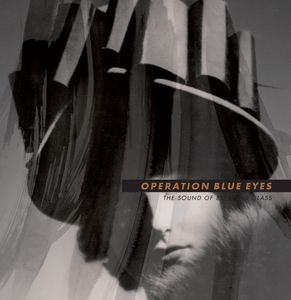 The Sound of Breaking Glass
Format:
Album
Label:
Dödsdans Rekords
Release date:
April 18, 2015
By:
Niklas Forsberg

Time again for Dödsdans to introduce new talent to us. Swedish trio Operation Blue Eyes have opted for a slightly different sound than most of the acts on this prolific label. Darker, more gritty and with links to industrial, they work less with melody and more with attitude. "The Sound of Breaking Glass" has more texture and a harder organic feel to it.
Song writer Jonas Hedberg knows his way around the machines and creates eerie atmospheres through small means. "Factory" oozes both Joy Division and Depeche Mode, while "Golden Oblivion" has more of a pop ambience. Operation Blue Eyes executes this balance well, making for an album (or EP rather – only six tracks) of pleasant variety.
The "rockish" direction of "The Sound of Breaking Glass" may be off putting for the synth puritans, but should appeal to many if given the chance. It is a rock solid, flawlessly produced album, albeit without anything spectacular.