OMD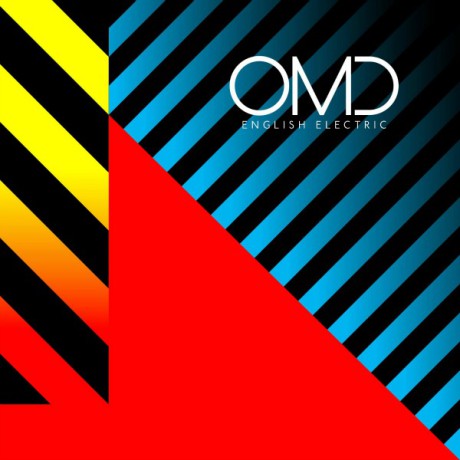 English Electric
Format:
Album
Label:
BMG Chrysalis
Release date:
April 8, 2013
By:
Fredrik Schlatta Wik

"English Electric" is the second album after the reunion of the classic OMD lineup; Andy McCluskey and Paul Humphreys as the backbone – and Malcolm Holmes and Martin Copper finishing the personnel. This self-produced album features 12 tracks, but there is an intro and a couple of interludes of experimental bridges, all in all the running order feels very thoughtful. Most of the songs are written by McCluskey and Humphreys but both Cooper and Holmes have participated in the writing of the album along with a few others.
The album's first track after the intro is the bass driven "Metroland", which is also the first single. It is very much a tribute to Kraftwerk's "Europe Endless", and there are more small things relating the two bands in regards to some melodic and percussive parts and also the theme of the album, which is travelling, observing the every day life, the future and love. Even the old Elektric Music song "Kissing the Machine" has gotten a new shiny face on the album.
Speaking of old collaborations, they have let Peter Saville do the art direction of the release with a fitting result. It looks both modern and English with some trademark Savilleish features.
True to their backlog they have a song about a heroine, this time it is "Helen of Troy", much in line with "Joan of Arc" and "Maid of Orleans".
The album is pure glittering OMD pop and is well produced. I wouldn't say it is predictable, but for me there are no real surprises, even the more experimental songs like "The Future Will Be Silent", "Decimal" and "Atomic Ranch" fits the OMD lore. If I could wish for one thing it is that the songs feel a bit too polished at times, back in the days the technological limitations made the songs feel a bit rough, I can miss that, but that is my only grievance with the production.
Highlights for me is "Metroland",  second single "Dresden", "Helen of Troy" and "Night Café". Complete with a return of Humphreys singing lead on a slow and sultry "Stay with Me", I cannot imagine any OMD fan being disappointed with "English Electric". I don't know if they are expanding their fan base with this release or just preaching to the choir, but frankly I am not bothered with that, for me it is a brilliant OMD album and I can't wait to hear some of the new songs on tour.