Nine Inch Nails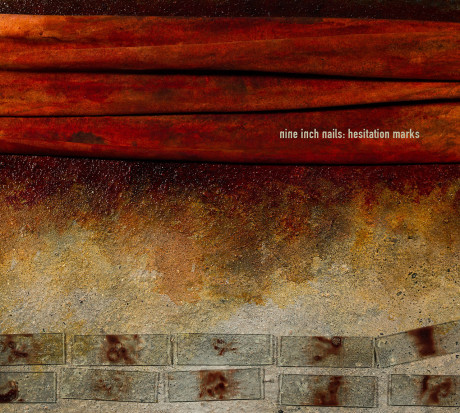 Hesitation Marks
Format:
Album
Label:
Columbia
Release date:
September 3, 2013
By:
Johan Carlsson

I'll be honest. I'm not the world's biggest Nine Inch Nails fan. I friggin love some of Trent's stuff, but quite a lot of it is pretty "meh" to me, especially some of his later output. But when he's good, he's goddamn brilliant. After a long hiatus since 2008, where Trent Reznor has focused more on side projects and movie soundtracks, NIN is back again with "Hesitation Marks". It's an album that shows an evolution of the NIN sound, sporting a melodic, electronic, modern style, discarding the heavy industrial rock of much of his other output.
After experimenting more with how to release his music, rather than with the music itself, he's back on a big label and this has somehow afforded him the peace of mind to walk new musical paths instead. There's not really a standout track like "Closer" on here, but the overall quality is high, drawing me back for a new listen almost immediately after the last track has ebbed out. From the quirky electro funk of "All Time Low" to the Thom Yorke-esque "Disappointed" via the restrained beauty of "Find My Way" and the awesome techno flirt "Copy of A" the sheer width and breadth of "Hesitation Marks" is staggering, and there's always new stuff to discover.
This is quite frankly his best work for quite some time, and while there's some "song fatigue" going on (the album clocks in at 14 tracks) I have to say that it's so far one of my favourite albums of 2013. It's not "industrial" per se, but it's exquisite contemporary electronic music with a Reznor twist on top. It's more mellow than we're used to, but all the more intriguing, groovy and alluring. It's also still dark, moody and a bit angsty. In other words: great stuff!