Nimon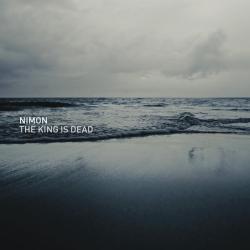 The King Is Dead
Format:
Album
Label:
Ant-zen
Release date:
April 10, 2014
By:
Mike Whyte

I have to say I've always had a thing for ambient music – the way it builds, peaks, ebbs and flows – it genuinely isn't like any other music in terms of its structure at all. The problem is some ambient music is just sound without beats. It needs warmth, it needs depth, it really needs atmosphere, in order for me to call it the electronic music I love.
Nimon nearly has all of these qualities – there is a real emotional quality to the work – and unlike a lot of electronic music, a lot of soul. The melancholy nostalgia within the tracks could be a product of the creative process – but this album, like the debut "Drowning in Good Intentions" before it, have strong personal reasons for the artist, on this occasion the death of the artist's father, and the music is obviously the outlet for these.
It is an amazing gesture that we are allowed to listen to these tracks at all really, and very hard to be analytical of such a body of work, but suffice to say this isn't an ordinary album, especially when you consider all the sounds were created on electric guitar, with various amounts of manipulation involved. The beauty of the sounds are evident – creating almost aural photographs, so strong are the images.
It is hard to pick out individual tracks, both due to the subject matter, and for the fact that ambient music doesn't really work within those confines – but "These Old Bones" resonates strongly with its reverberating drones, as does "A Box of Old Photographs", which ploughs a similar line with orchestral sweeps. Swathes and washes of sound bring pain and relief in equal measure across these tracks – none more so than with "Internalising an Explosion" – some of these tracks will leave you gasping for breath…
Now, not that I don't like it, but "The Weight of Inevitability" doesn't sit well with me through its plodding refrain, and "Free at Last" is a little too toy-piano for my taste.
The album also has an addendum in the form of Nomin's "Long Live the King". This is a digital-only album created to be played alongside the one reviewed here – or by itself. The focus is on found sounds and abstraction – which makes for an interesting addition to the reviewed material.
Overall though, a beautiful body of work which you should really try to seek out to show that electronic music is not just to dance to, but to cry to also…