Nick Cave & Warren Ellis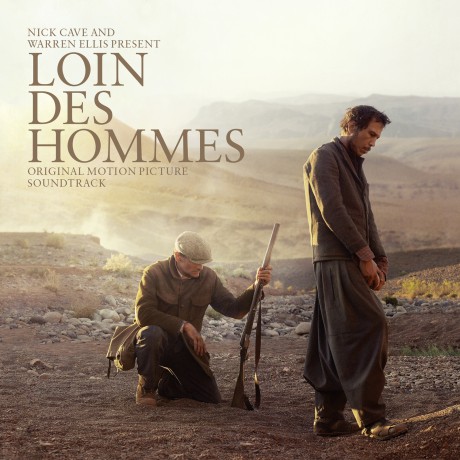 Loin Des Hommes (Original Motion Picture Soundtrack)
Format:
Album
Label:
2015 Goliath Enterprises Limited
Release date:
May 18, 2015
By:
Peter Marchione

While the Bad Seeds machinery is still rolling I prefer the soundtrack explorations by Nick Cave and Bad Seed companion Warren Ellis – a composition duo they have been running on the side for quite a while now.
Musical pieces intended for the silver screen don't necessarily translate that well into a music-only listening experience and within the handful of scores written by Cave and Ellis there have been a few tracks that I've have skipped. However, the overall sense of their music for film projects are very musically fulfilling and on the "Loin Des Hommes" soundtrack they manage to present an album feel that stands on its own far better than average motion picture soundtracks out there. There is a harmonic and melodic consistency that reminds me of the repetitive aura style writing that was also prominent on the "The Proposition" soundtrack back in 2005. Cave & Ellis have a philosophical undertone that makes me think of Sergio Leone but with their own Anglo-saxon twist rather than Leone's Latin gestures.
Of course, people craving for classical and explosive Bad Seeds material will not be satisfied with the "Loin Des Hommes" tunes, but anyone who's after the more gentle side of this clan will have a great soundtrack for both focused listening sessions and background mood setting purposes.