Metroland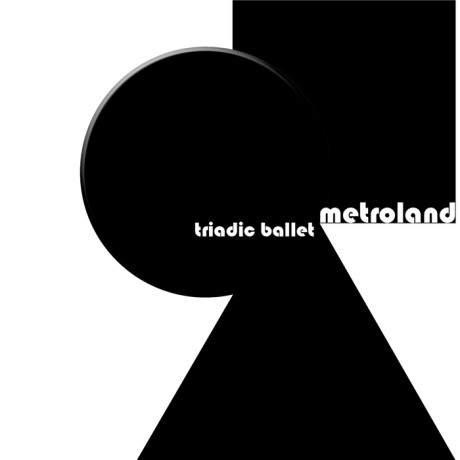 Triadic Ballet
Format:
Album
Label:
Alfa Matrix
Release date:
April 16, 2015
By:
Mike Whyte

You may remember Metroland from their debut album "Mind the Gap", released in 2012. They are very Kraftwerk-esque, while being something very uniquely themselves at the same time. They go under the names of Passengers A and S, and have recorded albums inspired by the London Underground and high speed trains, amongst other things.
For this album, all thoughts of transport and commuter chaos has been put on the back burner, as a more high-brow concept is explored. Bauhaus is the subject matter, and its influence extends across a massive 3 CD concept album – each album being themed around the 3 design principles that Walter Gropius employed in his working life – Unity, hierarchy and variety.
It really is a major body of work, so to keep it brief the first album skips along nicely, with some great moments. "Triadic Ballet" is probably my favourite of disc 1, as it is quite danceable, while having some quite quirky moments overlayed. "Art and Technology" is really quite Kraftwerk though, though the British accent sounding spoken parts show it isn't anything to come from those music making Man-Machines. "Utopia" has a nice, light spacey feel to it, and the synths breathe airily across the high end of the track to make you feel like you are floating away on an electronic jet stream.
A minor criticism. Sometimes the tracks sound a little too much like they are advertising slogans rather than tracks. "The Manifesto", for example, is decent enough, until the female spoken word lead comes in, and suddenly it feels like the soundtrack to an educational film. Maybe this is the intention, but sometimes it is a bit off-putting.
Discs 2 and 3 are remix albums, were the source material has been bent and sculpted into a variety of interesting shapes and textures. The album runs in the same order across the 3 CD:s,  meaning that each track is presented 3 times – the original and then 2 remixes. Listen out for the Nattefrost remix of "Zeppelin", the Lifelong Corporation remix of "Machines Gone Mad", the Musicocoon and Sound of Science remixes of "Art + Technology",  and especially Oberkampf's 80:s mix of "3 Directors", which is one of the best tracks I have heard this year.
All in all, a concept album that delights, especially if you are an electronic music purist who loves the sound of the synth, though the 3 CD set could have comfortably been cut down by a third, in reality.