Marsheaux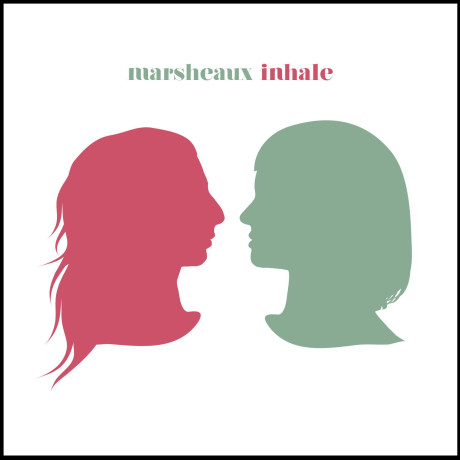 Inhale
Format:
Album
Label:
Undo
Release date:
April 22, 2013
By:
Niklas Forsberg

It took me a while to understand and embrace the obvious qualities of Greek electronic music. Marianthi Melitsi and Sophia Sarigiannidou in Marsheaux have perfected their slick and breezy synthpop formula since 2004 and "Inhale" is, in many ways, their most advanced effort to date.
Technically and in terms of production this new effort is beyond impressive and although some tracks are genial I still hold the last album "Lumineux Noir" as slightly stronger. "Inhale" has a gentle leaning towards more punky aesthetics without losing the warmth of the electronics. The title track will explain this much better than I ever could and it is one of girls' best songs to date. A bubble of energy that hopefully will become a staple in the genre for many years to come. Other gems rival it on the album, but as there are one or two yawns, what could have been a masterpiece becomes "merely" superb.
So, the Greek girls can do it, but as turns out, so can the boys. Aside from a number of more obscure eighties rarities like DJ Palmer, Proxies and Statues In Motion, Greece has produced quite a few contemporary greats as well. Marsheaux labe mates Mikro is a shining example so when you've acquired the limited edition of "Inhale" be sure to check out this outfit.