Man Without Country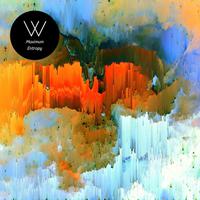 Maximum Entropy
Format:
Album
Label:
Lost Balloon
Release date:
January 13, 2015
By:
Johan Carlsson

New acts that fuses indiepop and electronics in new and interesting ways pop up all the time and this style has really exploded the last couple of years. Man Without Country is one of those bands, made up by two blokes from Wales called Ryan James and Tomas Greenhalf. They call their music a mix of electronic and shoegaze which actually is a pretty good description, since they create emotional, sombre electronic pop with hints of Röyksopp, East India Youth and M83. Alert readers might already recognize the band from the Röyksopp track "Sordid Affair" on "The Inevitable End" which they featured on and they have released one album before.
"Maximum Entropy" is a great second album, building on what they started on the debut "Foe" while trying out new things. I would say the new material is more electronic while the older is a tad bit more shoegazy, which I personally have no complains about. It seems like Ryan and Tomas have honed their craft in the years in between, creating a fuller, more complex soundscape.
Some standout tracks are "Laws of Motion" featuring White Sea, a glittering pop stomper that serves as a great introduction to the band, while "Deadsea" is where you want to take your friends next. An epic slow burner of a track, combining a slow electronic beat with so much atmosphere it's almost hard to breathe. Fantastic stuff indeed.