Kent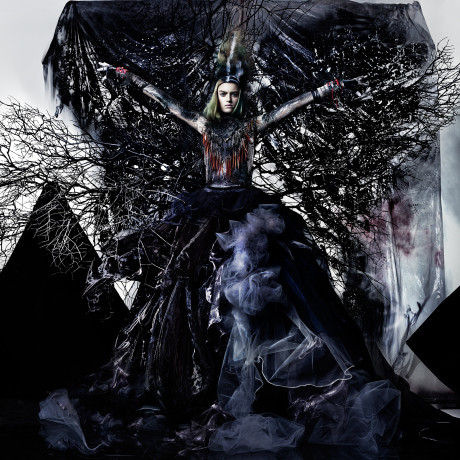 Tigerdrottningen
Format:
Album
Label:
Universal
Release date:
April 30, 2014
By:
Johan Carlsson

"Tigerdrottningen" has an absolutely fabulous album cover, where at first it seems like Kent has finally jumped the shark and ventured deep into pretentiousness. A sort of elven goth princess appearing in a dark forest creates an image that is something to behold. Of course, it's probably just the boys' sense of humour that's showing. I kinda like it.
The album was recorded in LA and Kent has continued to use synthesizers and computers to create their unique blend of pop – and it is one of their strongest efforts in recent years. The band returned with the single "La Belle Epoque" where they scathingly lists stuff wrong with our beloved Sweden, and in fact the whole album basically serves as a message that we're heading in the wrong direction here. While still containing catchy pop gems, of course. The lyrics are decidedly anti the current liberal Swedish government – and also recent right wing influences, so it will be interesting to see if it in any way matters in this important election year. Since Kent is the biggest band in Sweden, I'm guessing it might.
The music doesn't veer too much from the established Kent sound, but oh man, they do it so damn well. Vocally the band is stretching more than ever though, with guest backing vocals by a whole bunch of other artists like Petra Marklund, Rudie Edwards, Erik Hassle and others. There's even a gospel choir from Compton, LA on "Innan himlen faller ner", and Beatrice Eli sings vocals on "Godhet". Nice to see them shaking up things a bit.
There are some downright fantastic songs as usual, even though they don't reach the same dizzy heights as "Mannen i den vita hatten" or "747″ et al. The excellent album opener "Mirage" sets the tone directly though with a moody disco feeling, but the best track on "Tigerdrottningen" is "Skogarna" where the electronics fuse with heartfelt melodies and creates pop perfection. The last couple of minutes of closer "Den andra sidan" are also sublime, with washes of guitar hinting of the band's early days.
It's hard to say something about Kent that hasn't been said before, but you simply have to be in awe of the level of quality they've maintained since their self titled debut album in 1995. They've basically been on top in Sweden ever since, straddling the fine line between mainstream and alternative even though I feel something has been lacking on the later albums. That something has at least been glimpsed on "Tigerdrottningen".