Kent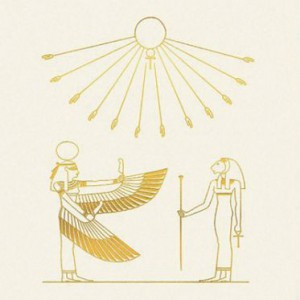 Jag är inte rädd för mörkret
Format:
Album
Label:
Universal
Release date:
April 25, 2012
By:
Johan Carlsson

After the hasty release of "En plats i solen" (which I suspect was released to get out of a record deal) soon after "Röd", Kent took some time off before starting working on the follow-up. Then they went to France to record, and came home with almost a complete album.
Jag är inte rädd för mörkret" continues the return to mainstream pop started on "En plats i solen" after the perhaps more experimental, electronic tinged albums "Röd" and "Tillbaka till Samtiden" before it. This is very accessible music, to the point of it losing its edge. This is music for people who wants to sing along. And there is nothing wrong with that, I feel I must add! The problem is that Kent used to be able to create songs you wanted to sing along to, yet also make them interesting.
It is however, a far cry from their past masterpieces like "Du och jag döden" and "Hagnesta Hill", but of course it's physically impossible for this band to create something bad. It's just that there isn't any song here that grabs me like they used to be able to. They are catchy, fantastically well produced and with interesting, meaningful lyrics as usual, but still. Something's missing. Plus, Joakim Berg's vocals sound more stretched, especially in the awkward "Isis & Bast", and although I'm certain that this is intentional, it doesn't work for me. And the chorus of "Beredd på allt" where Jocke chants "R-Ä-D-S-L-A" is so annoying that I usually skip the whole track. The lead single "999" was off to a great start, but then I realized that not much was happening. It has grown on me now, but every time I listen to it I keep expecting it to explode towards the end, and perhaps introduce a chorus, but it doesn't.
Not all is doom and gloom though, as always there are some brilliant gems here, and they come in the form of pop cascade "Jag ser dig" and the more mellow piano-rocker "Tänd på" with a very suggestive refrain. I also enjoy the beautiful strings in the album closer "Hänsyn", a departure for Kent with an almost trip hop like sound.
Overall, "Jag är inte rädd för mörkret" is a bit of a disappointment to me, as I'm used to Kent delivering top notch content every time. I'm not feeling it. It's quality pop, but I was hoping for more.