Jean-Michel Jarre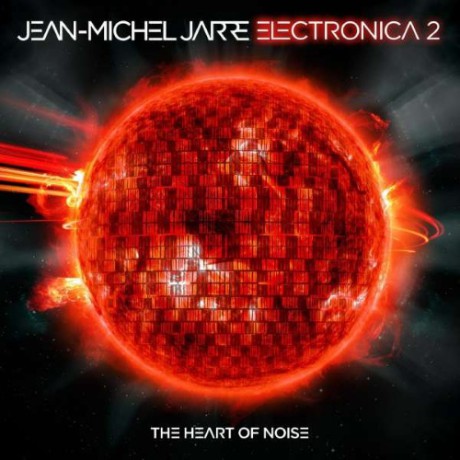 Electronica 2: The Heart of Noise
Format:
Album
Label:
Sony Music
Release date:
May 6, 2016
By:
Johan Carlsson

This album features more collaborations than you could shake a stick at. A whopping 17 tracks are on the regular version of "Electronica 2 – The Heart of Noise" and it features songs made with such different artists as Peaches, Primal Scream, Pet Shop Boys, Hans Zimmer, Edward Snowden (!), Yello, Cyndi Lauper and many more and it takes a while to process it all. In my review of "Electronica 1 – The Time Machine" I complained about the lack of Jarre himself and that point still stands, but to a lesser extent. "Here for You" with Gary Numan could be a Numan track while "Electrees" with Hans Zimmer is the opposite, and the trademark JMJ style shines through on more tracks this time around.
In general, "Electronica 2″ is more upbeat and poppy than its predecessor; it's still an incredibly fascinating concept and I'm amazed that Jean-Michel has managed to pull off this many collaborations. However, I don't have as many favourites on this album, it's just a bit less interesting, unfortunately.
"Brick England" together with the Pet Shop Boys is better than anything on their latest album "Super" though, which for sure is a bonus! Excellent synthpop. Getting Edward Snowden to do the track "Exit" is a pretty big catch, and another favourite of mine. It's got an interesting sonic palette and a cool message delivered via spoken word by Edward.
It's a lot of fun with all the unexpected collaborations, but sometimes the concept is better than the output. It's well worth investigating though.