IAMX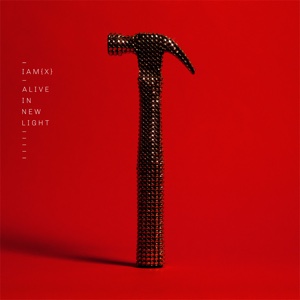 Alive in New Light
Format:
Album
Label:
Caroline International
Release date:
February 2, 2018
By:
Johan Carlsson

Chris Corner's career has taken some interesting twists and turns in recent years. He almost left music making behind because of sleep deprivation and depression, he moved to Los Angeles, he released a crowd funded album, and recently he put out a weird instrumental album that really wasn't very good. So I was a bit worried this time around. It turns out I didn't have to. He's really back on track with "Alive in New Light". This is quite possibly the best album he's done since "The Alternative".
Famous tattoo artist and longtime IAMX fan Kat von D har joined the ranks as well, lending her vocals to four songs. Most evident on "Stalker", a riveting and haunting duet where they go back and forth. Her voice actually reminds me of Chris' so it's working well, adding another dimension. To my extraordinary delight Chris is returning to the dark, dramatic electronic pop sound of his earlier albums. It feels like he has spent more time on the song writing. Some truly beautiful songs inhabit this record, and probably future classics. "Break the Chain" is a breathtaking tour de force – an emotional and powerful juggernaut. In fact, "Stardust", "Alive in New Light" and the aforementioned "Break the Chain" is an astonishing opening trio, setting the tone and hooking us directly, and letting the rest of the record go a bit darker and more adventurous.
It's about evolving by going backwards, so to speak. So the album doesn't cover much new ground as such, it's more about refining what makes IAMX great. Chris' voice is as fantastic as ever, and conveys emotion like none other. None other.
Strings and the burlesque elements add to the concoction, further reinforcing the unique IAMX style. He's really woven his own little world together, and it's paying off. I'm very happy he made it through to the other side.