Goldfrapp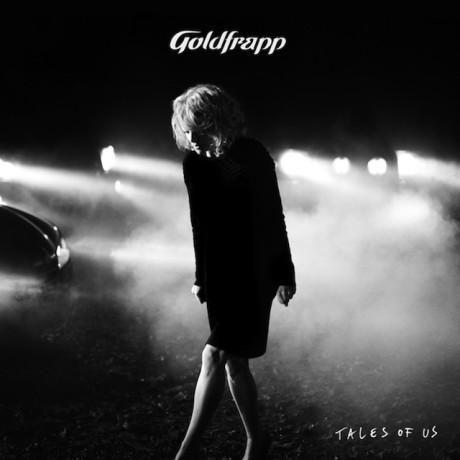 Tales of Us
Format:
Album
Label:
Mute
Release date:
September 10, 2013
By:
Fredrik Schlatta Wik

"Tales of Us" is the sixth studio album from Alison Goldfrapp and Will Gregory. It consists of 10 songs based on stories of people in love, death, sexuality- and everything in between. It is quite different from previous albums by Goldfrapp. It is cinematic, slow, almost dreamy, and has an almost completely acoustic feel to it. Alison's voice is warm as articulate as ever as she almost caresses the words in her trademark whispering style. Filled with heartstoppingly beautiful phrases and melodies it delivers a basket full of strings, piano and atmospheric noises perfect for a rainy day under the blanket. It is not for everyone though and if you are expecting a pop album filled with electronics, like some of Goldfrapp's earlier endeavors, you might be disappointed. For me this is a beautiful album and unexpected step towards a new side of Goldfrapp's artistry, which I fully embrace.
All the songs, apart from "Stranger", are named after a first person's name, including some Scandinavian sounding names like "Ulla" and "Alvar". To accompany the songs there are 5 short films for half of the songs on the album, all shot and directed by filmmaker Lisa Gunning, Alison's partner. I urge you to watch them since they add a deeper dimension to the storytelling.
The only song that is slightly uptempo is "Thea" (and possibly "Stranger") with a march-like beat and haunting evocative stings that evolve into a pulsating bassline with Alison's angel-like almost falsetto on top. Along with "Annabel" it is my favorite track on the album.
The production on the album is nice and I really like the acoustic feel to it – the sound is open yet dreamy. The only thing I don't quite enjoy is the muting of the noise on some of the vocal takes. Don't get me wrong, noisy recordings are fine by me, but muting the vocal tracks where there are no vocals and thus removing the background noise makes me itch on a few tracks. I would have left the noise throughout the tracks since it adds atmosphere for me, or removed the noise in the first place. But hey, even Kraftwerk also did that on their remastered albums so… The vocals are extremely gentle and almost brittle so the noise itself is excused.
So all in all: a really nice album, quite unexpected in terms of sound and very cinematic and acoustic.  I like it, but it might not be for everyone.