Erasure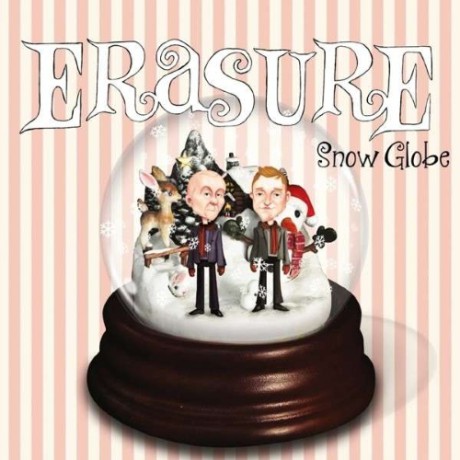 Snowglobe
Format:
Album
Label:
Mute
Release date:
November 13, 2013
By:
Johan Carlsson

Erasure is one of my all time favourite bands, and I friggin love most of their output from the 90:s. But it must be said that they have somewhat lost their touch lately, and even though the last couple of albums have been "OK" I think it's fair to say that I didn't have very high hopes for an Erasure christmas album.
Vince and Andy have released seasonal music before in the form of "Crackers International EP", which featured the classic pop single "Stop" and the Christmas standard "God Rest Ye Merry Gentlemen", amongst others. This time I miss a hit like "Stop", but I'll be damned if "Snow Globe" isn't a fine Erasure album. In contrast to the last album "Tomorrow's World" which in my opinion got lost in trying to sound too modern and autotuned, this is vintage Vince fiddling about with his trusted synthesizers in Brooklyn. This time around, also with the added influences from working with his and Martin Gore's techno project VCMG and making a lot of dance remixes.
As you would expect, there are some classic Christmas songs on here, and all are properly Erasure-ified. Andy's voice sounds as good as always, and the mystical feelings of "Sleep Quietly", "White Christmas" and "Silent Night" work well, even though the latter doesn't really bring much new to the table except being very minimal.
The new Clarke-Bell compositions are more interesting, with my favourite being the supremely Erasury (?) "Loving Man" which reminds me of why I love them so much. And "There'll Be No Tomorrow" sounds like Vince decided to make an homage to himself.
Overall though, the album is dragged down by the fact that it's a Christmas album, with all that entails. The Christmas tracks are a bit stale, and I would rather they made a proper Erasure album instead. Which apparently we're getting in 2014, so here's hoping they will build on the good bits from "Snow Globe" as they go forward again.