Empathy Test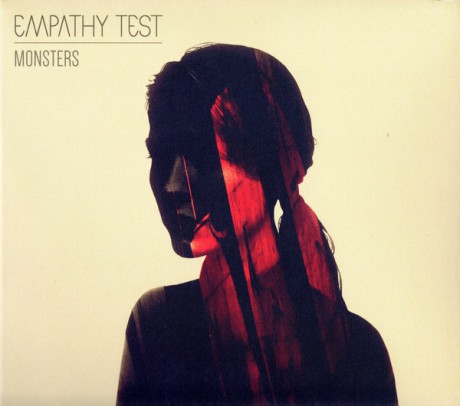 Monsters
Format:
Album
Label:
Self released
Release date:
May 22, 2020
By:
Niklas Forsberg

Isaac Howlett and Adam Relf are part of a new generation in electronic pop that shows us old timers that there is still hope. Our beloved genre might live on, albeit without nursing on eighties vibes. "Monsters" is, in all imaginable ways, the shining heir to "Safe from Harm" and "Losing Touch". Retaining all that is their essence, Empathy Test have expanded their emotive pallet and tweaked their soundscape into something worthy of high praise.
Prior to the release of this new Empathy Test album, most discussions have dealt with drums – acoustic drums and their presence in the new material. They have been part of their live set before but now they have been brought to the studio. The title track immediately sets the tone for the new sound, as it kicks off using dragging acoustic drums, supporting sweeping synth melodies and those unmistakable delicate vocals. Howlett's voice has such power, seemingly without much effort. And yet it holds beauty also in the lower regions.
"Empthy Handed", one of the singles from the album, comes next and it's another scorcher. It's midtempo electropop building from minimalism to grandeur. And that distinctly emotional expression. It's on hand all through the album and gives it credibility and lasting appeal. "Doubts" with Howlett's pitch perefect falsetto and fully electronic "Making Worlds" are two exquisite examples ot that palpable melancholy.
Empathy Test have grown into their costume on "Monsters" and it will become a future classic in their genre. Maybe not for the masses as it's insanely hard to reach them when you handle things yourselves. But I have yet to meet someone who has listened to them and does not like them, despite their lacking in club anthems. Emotional electropop have new poster boys. "Monsters" is a perfect soundtrack to the darkness of this dreadful year.