Elm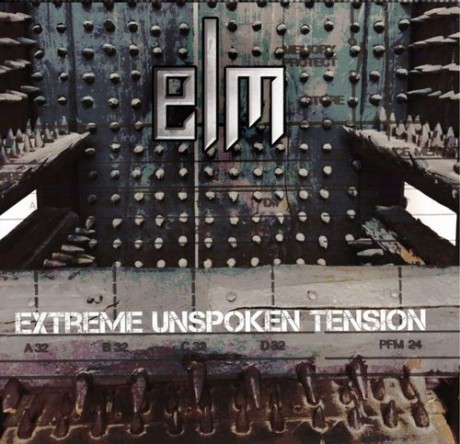 Extreme Unspoken Tension
Format:
Album
Label:
Alfa-Matrix
Release date:
November 1, 2019
By:
Niklas Forsberg

The early works of Peter Elm hold a special place in my heart. His Restricted Area project released the EP "Ett gammalt bergstroll" in my early teens and I instantly fell in love with it. Back then it was sugar coated synthpop, but the music slowly evolved into something darker and more sinister. "Sex Dream Drive" was the first real step into EBM and Elm never looked back. The last Restricted Area was released in 2011 on Italian EBM label EK Product, showing what was to come.
Going solo for real in 2016 with acclaimed album "Hardline", Elm quickly made a name for himself in underground circles. New album "Extreme Unspoken Tension" doesn't disappoint. It's a whirlwind of hard beats, real angst, juicy bass lines and gritty, broken soundscapes. He also manages to create variation in a genre often suffering from sounding similar through the duration of a full album. Sometimes it's full on EBM with more or less traditional bass lines, but quite often with elements of industrial thrown in. Peter certainly has a fitting singing voice with just the right amount of punch and aggressiveness. "Extreme Unspoken Tension" is one of few new EBM albums I can enjoy in full and instantly feel the need to play it again.
I would be interested to hear what Elm could do in a more melodic backdrop today, but I fear that's all in his past now. Still, why nag when he has created a terrifying, yet intriguing EBM beast of an album like this one. "Extreme Unspoken Tension" has enough firepower to please EBM fans and enough melodies and feel to attract parts of the synthpop crowd.