Einstürzende Neubauten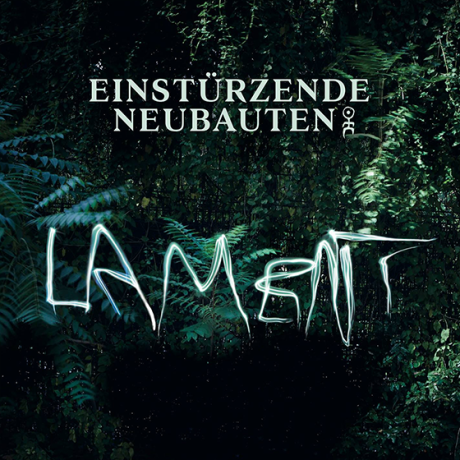 Lament
Format:
Album
Label:
BMG
Release date:
November 7, 2014
By:
Peter Marchione

It's been a long wait for a proper Einstürzende Neubauten release since the whole project, more or less officially, was put on hold back in 2010. Of course, we've been given different releases of other related projects like e.g. the Blixa Bargeld and Teho Teardo collaboration album "Still Smiling" and Alexander Hacke's fairytale project, The Ministry of Wolves, that also involved Mick Harvey (Nick Cave & the Bad Seeds).
The new Einstürzende Neubauten album "Lament" is a conceptual album commissioned by the Belgian city of Diksmuide in order to commemorate the 100 year anniversary of WW1. The main focus of this creation, ironically also emphasized in the press release for the album, is the live performance;  a 77 minute piece that was premiered in Diksmuide on November 8, 2014. Einstürzende Neubauten are also touring with this conceptual performance throughout Europe, Russia and Turkey.
The project meant quite a bit of research and the band was also given original field recordings from the war – both vocal recordings of war prisoners but also other sonic samples like musical pieces. These have been incorporated delicately in different sections on the album, giving an overall ghostly shimmer and a sense of worship. Of course you get a fair amount trademark DIY Neubauten sounds and string arrangements too.
As you'd expect from a Neubauten approach, the sentiment of "Lament" is a multi-layered presentation, covering both the seriousness of the situation but occasionally a twist of humour and irony. Sound-wise we are presented with many different angles of the Neubauten spectre. One can find traces from both the delicate softness of "Silence Is Sexy", the noise cascades of "Headcleaner" and anything in-between. At the same time the band manages to implement a pastiche with hints to chanson and cabaret music but in a post-industrial setting. Like a German take on Jacques Brel, from hell.