Clark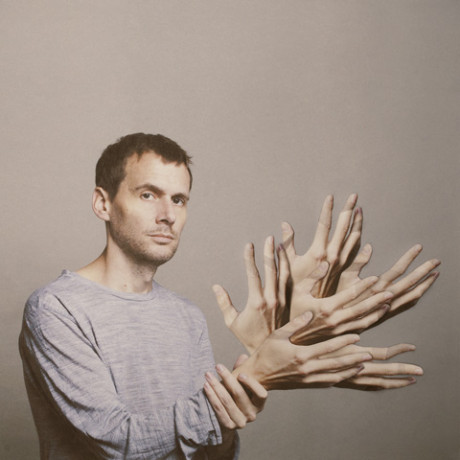 Feast/Beast
Format:
Album
Label:
Warp
Release date:
September 16, 2013
By:
Mike Whyte

People who like a certain type of electronic music often sight some of Warp Records' roster amongst their favourites. People like Squarepusher, Aphex Twin, and Autechre get bandied around fairly casually. However, sneaking up behind these admitted greats are acts that have slowly but surely been perfecting their craft, ready to come out into the daylight – Clark is one of those people.
He started out as Chris Clark and made acceptable tunes, but then something happened. He lost his first name, and suddenly gained a more industrial edge – probably thanks also to moving to Berlin. Now Clark is as much an equal as the aforementioned artists, and one of the few hard electronic pioneers left on the much diversified Warp label.
Being that it is still too early, and possibly too backward thinking, to indulge in a retrospective compilation of his work, instead a compilation of rare and hard-to-find remixes has been published, with the aim of drawing some of Clark's lesser-known work forward for closer scrutiny.
So then, "Feast" represents the first half of the album, and the more melodic tracks, whereas "Beast" is the harder, more techno side. Across the set there are remixes for the likes of Massive Attack, Depeche Mode and Amon Tobin, and it really is a mammoth piece of work – if you were to get it on vinyl you would have to anticipate a 4 album set!
Highlights: the very first track "Smoulderville" by The Beige Lasers has a haunting quality to it, while still being sinisterly beautiful. Amon Tobin's "Kitchen Sink" sounds like somebody playing Aphex Twin with spoons on the china tea set – which I quite like. Barker & Baumecker's "Spur" also, thanks to being one of those jittery-tension tracks that keeps you on edge throughout it, while "Ted", as remixed by Bibio, has a nice 1970′s kids TV theme kid of vibe. Leatherette's "D&T" shows off what Clark is all about for me personally, an amazing track that regularly just seems to veer out of control, and gets your body jerking along to it.
Lowlights: The Feast side of the album can be a bit samey – with Clark's typical off colour chord build-ups typical. Nathan Fake's remix of "Growl's Garden" – simply not a patch on the original, and just sounds like a bad internet connection.
A nice touch here is that some of Clark's own tracks feature, with remixes done by others (such as the Bibio remix of "Absence"), which allows for an interesting juxtaposition of what Clark does, compared to what others do to his work.
A worthy album in anybody's collection, and showing just what a talented guy Clark is – if I can make a random comparison, it's a bit like a box of chocolates – you're not going to like everything, but there is definitely something in here for everyone – and a few you will keep coming back to time and time again.