Celluloide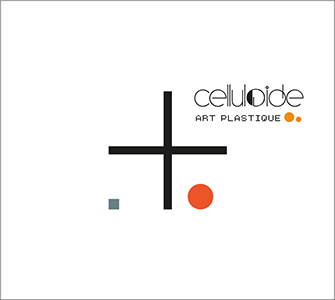 Art Plastique
Format:
Album
Label:
Boredom
Release date:
November 17, 2014
By:
Fredrik Schlatta Wik

"Art Plastique" is the title of French electro pop band Celluloide's latest 8-track album. It is rather difficult to say which number this album since they have released albums, long EP:s, collections, variations and so on.
The first time I listened to "Art Plastique" my initial thought was that it was darker than before. With every listen my initial thought has been confirmed, in my mind at least. I feel it is darker than previous releases and I like it. Darkleti's naturally moody way of singing is enhanced by their trademark downbeat synthesizer blips and blops in a beautiful merged way.
The artwork is, as always, beautifully minimalistic and arty, which suits the lyrical themes of the album: geometry, colours and life.
The biggest surprise on the album is the song "Gris" (meaning grey) that has a cool EBM bassline and is by far the most upbeat song of the lot and my also favourite. OK, "Le Basier Géometrique" has almost an EBM bassline as well. But the album is still in the intelligent electropop genre. Fans will recognize the structure of the songs and the sound, but it has evolved and I really like the production on the album. Few bands manage to have their own sound that is instantly recognizable. Celluloide is an exception, not only due to Darkleti's voice but also the quirky melodies and sometimes unusual chord progressions. If I were to choose 3 "Art Plastique" tracks, they would be "Gris", "Asymétrie" and "Le Basier Géométrique". Vive la France.