Various Artists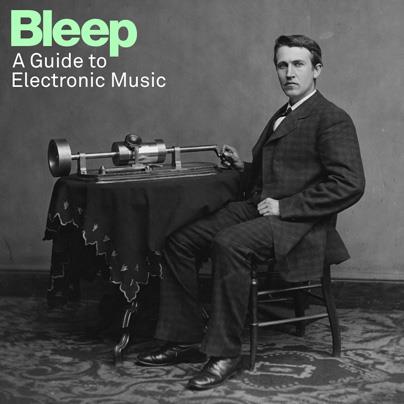 Bleep - A Guide to Electronic Music
Format:
Compilation
Label:
Bleep
Release date:
June 1, 2012
By:
Mike Whyte

Believed to have stemmed from the desire to chart electronic music from its inception, Bleep (the download store which originated from Warp records), set about selecting the tracks believed to have shaped and defined the genre that we all know and love. Of course, an ambitious project like this will not be short – and at a massive 55 tracks, split into the equivalent of what would be a 5 CD compilation, it isn't. So does it do the job?
Well, being that it is from Bleep, there is an obvious slant towards the Warp artists, with the likes of Aphex Twin ("Windowlicker"), Autechre ("Flutter") and Boards of Canada ("Roygbiv") all present and correct. Also, even with 55 tracks, there is never going to be the depth or breadth to suggest that it is a comprehensive listing – but as an introduction to the genre, there are some obvious classic moments to savour.
For a lot of people, without being rude to those who will be thrilled by it, the first set will provide little more than novelty value, with the likes of John Cave and Karlheinz Stockhausen providing the possibilities of what could later be achieved through electronic music, though their experimentalism is more equivalent to field recordings or classical music than the later stylings provided by the likes of Skream ("Midnight Request Line") or a Guy Called Gerald ("Voodoo Ray Original"). Still, the final track, "Emerald and Lime" – provided by Brian Eno, a great experimental electronic music composer himself, nicely bookends the collection, providing a link right back to the earlier definers of the electronic sound.
For many electronic enthusiasts, and especially for those less aware of the origins of electronic music, I feel Jean Michel Jarre and his "Oxygene, Pt IV" would be a common entry point. From here the compilation takes a familiar twist. There's Afrika Bambaata and "Planet Rock", Inner City and "Big Fun" and 808 State with "Pacific 202" among many others from the mainstream and the onset of dance and electronic music. The alternative scene is not forgotten, with Throbbing Gristle ("Hot on the Heels of Love") also represented.
As electronic music diversifies, it would be easy to criticise what was left out – artists, for instance The Human League, Cabaret Voltaire, The Orb and tracks (tracks from "Selected Ambient Works" I or II, often cited as the most influential electronic music tracks of modern times). It is still a great compilation which really makes a fist of trying to chart the constantly mutating world of electronic music, and a great entry point for those keen to know more.