Black Nail Cabaret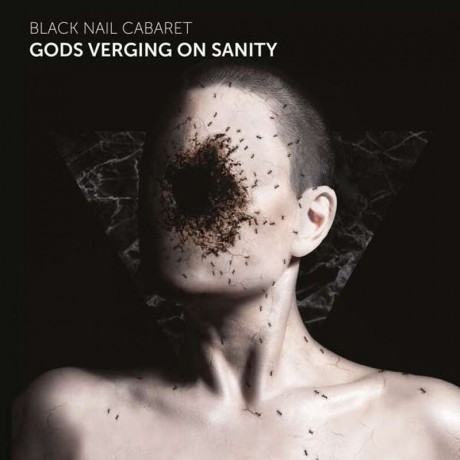 Gods Verging on Sanity
Format:
Album
Label:
Dependent
Release date:
May 8, 2020
By:
Niklas Forsberg

Black Nail Cabaret have always been present in the back of my head, somehow, but I have never taken the time to explore them. Now they are signed to the high quality label Dependent Records and the strong teaser material from "Gods Verging on Sanity" made me really curious.
Starting in 2008 and presenting their first material to the world in the form of the "Butterflies" single in 2011, this duo have built their reputation slowly, but steadily. Vocalist Emese Arvai-Illes and musical mastermind Krisztian Arvai relocated from their native Hungary to London for five years (until 2017) and Emese still spends a lot of time there, she tells us. There is a certain quality linked to their Eastern Europe origin that can be heard in their music and as with all dark pop acts, they are influenced by British bands.
"Gods Verging on Sanity" delivers on the promise. Unique in their tone and vision, Black Nail Cabaret produce varied electropop, more often than not shrouded in darkness and drama. The daring vocals of Arvai-Illes adds to the mysterious feel in many songs. Here and there she echoes the power of Claudia Brücken. Musically we move fluently through edgy technopop, cinematic darkwave, twisted disco and trip hop beats. Black Nail Cabaret follows no given formula and it's utterly refreshing. Here we have nine tracks showing what you can accomplish if you refuse to limit yourself.
"Maelstrom" may very well be one of the songs of 2020. A majestic midtempo burner just waiting to be loved. Final track "Children at Play" is more of a disco trifle, upbeat and perky, but run through the Black Nail Cabaret machinery. And then there's "Make a Run". Initially it has more in common with Massive Attack or Everything But the Girl, but it changes into something else completely. "Gods Verging on Sanity" simply doesn't sound like anything I've heard in the genre before.