Autechre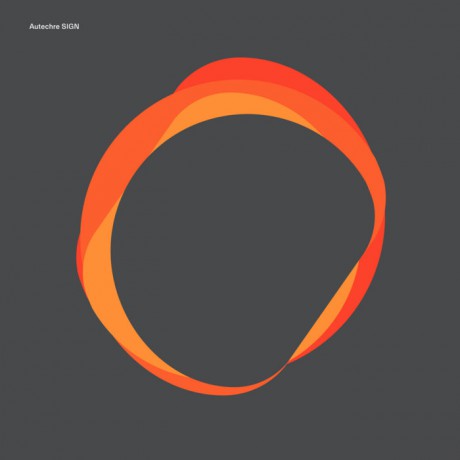 Sign
Format:
Album
Label:
Warp
Release date:
October 16, 2020
By:
Mike Whyte

Autechre hit album number 14, so what can we expect? More of the same? Apparently not – the Manchester duo of Sean Booth and Rob Brown seem to have gone for something a little more straightforward.
It starts off in very familiar territory: clanks, grinds, growls and then something unexpected happens. Lush angelic voice-like chords appear and a steady downtempo rhythm kicks in, and amazingly the first track "M4 Lema", becomes a mellow electronic hip hop track, setting the tone for what will become quite a straightforward, downtempo album. "F7″ follows next – a playful number, with skewed high pitched notes flying over low synthesized drones, sounding like a conversation R2-D2 might have behind C3P0′s back. There are still touches of old-school Autechre playfulness here. Take "si00″, which has delightful bubbly sounds played over more drone, and another rhythm apparently running backwards underneath. But these do not dominate, and the track is over in almost pop-song length.
The next three tracks act as an ambient sandwich – two slow tracks surrounding quite a spicy, meaty number. "esc desc" is Autechre bringing on the ambience to amazing effect. There are soaring washes, swoops and high-end notes aplenty, the whole thing sounds like a modern day church hymn, it is so uplifting. "au14″ then slaps you straight in the face and brings you right back down to earth again, with full, punchy beats coming to the fore. Playing around these bouncing beats are very jittery old-game-console style blips and tweets, the interraction of the two leaving plently of space to breathe inbetween – the musical equivalent of an Aero bar (for those not accustomed to this particular chocolate bar, it is very light as it is filled with little air bubbles). "Metaz form8″ brings you back to the ambience of the previous track, this time in an 80:s movie soundtrack type of way. Slow, crackly and deliberate, it has similarities with some of Squarepusher's recent work, and sounds like it could have been recorded off VHS cassette.
"sch.mefd 2″ has some of the classic Autechre sounds – metallic, jittery unfolding beats for example, yet in a fully rounded track, rather than an aural experiment as can sometimes happen. "gr4″ is another high-end reaching track, with that bubbling rhythm at the low end and it's good, but nothing extraordinary. "th red a" takes things even slower, focusing on the low end, with sparse chords eventually interjected by low bass rumblings which burst into the empty spaces.
"psin AM" keeps the downtempo vibe going, this time supported with a distant thumping back beat, and lots of bass washes. "r cazt" rounds things off, and and heads towards 80:s ambience once more. This is probably the lushest track I have ever heard from Autechre, and you may not guess it was them if you listened to their previous output. It is quite beautiful, with even single pinged piano notes for added effect.
It is a rather unexpected Autechre release as it almost closely follows the rules of a traditional album, and yet still mostly could be by no other act. Dense, mysterious and dark in places, yet surprisingly blissful and almost "normal" (if there is such a thing), Autechre may have provided yet another reason to expect the unexpected in 2020.