Anna Öberg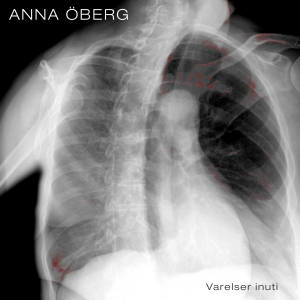 Varelser inuti
Format:
Album
Label:
Xenophone
Release date:
November 6, 2020
By:
Niklas Forsberg

Anna Öberg is keeping busy with a release schedule more reminiscent of the seventies and eighties. Three albums in four years is good going, especially when you are able to keep such an impressive level of quality. "Varelser inuti" is building on last year's "Vafan har jag gjort!", but takes on a life of its own, mainly due its structural originality.
Working closely with husband Karl Gasleben (Twice A Man) and renowned producer Charlie Storm, this new album sounds like a million bucks. Since her beginnings, Öberg's compositions have combined an industrial, gritty feel with a delicious sense of synthpop melody and a refreshing way of building songs. Sometimes classic verse-chorus styled like the energetic "Idiot", but more often than not starting out as something and ending up a completely different beast. "En kropp" is such a track, an inferno of jarring sounds, but completely hypnotizing. Here and there, like in the EBM dipped "Tystnaden", I get an urgent sense of Depeche Mode's "Some Great Reward", but remodelled for 2020. This also goes for the stunning midtempo lamentation "Avtrubbad". "Älskar du mig?" is a more focused version of Gary Numan's later sound, with edgy industrial beats, broken drums and a soothing melody.
Like its predecessors, "Varleser inuti" is coherent and strong from the first second to the last and will appeal to most of the electronic music fans. It combines fluffy, clever melodies with dark, hard industrial beats and EBM bass lines flawlessly. We should all be grateful to Anna for making these unique records and for letting us all hear them!