Underworld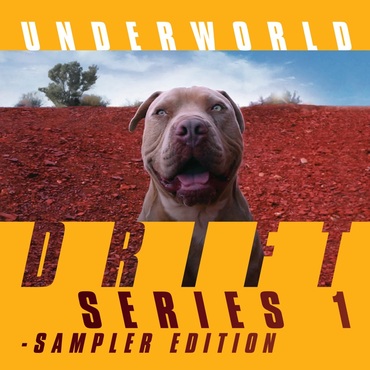 Drift (Series One: Sampler Edition)
Format:
Album
Label:
Caroline
Release date:
November 1, 2019
By:
Mike Whyte

So, roughly one year ago, the duo that make up Underworld, Rick Smith and Karl Hyde decided to experiment. And exactly one year later and they have enough material for their "Drift" experiment to fill 7 CD:s, as well as assorted videos and imagery. The band are releasing this as a complete boxset, but also release a single-CD "Sampler Edition", which brings you to the heart of the "Drift" experience.
Being that these tracks are the creme-de-la-creme of the project, as you can imagine from a group who have created such epic tracks as "Born Slippy", the results are hard to fault. The interesting thing though is the experimentation and searching into areas you don't normally associate with the band. In fact it feels like this project has released them from the shackles, and has brought them back to their creative best.
"Appleshine" and "This Must Be…", the two opening tracks, are both high-tempo, high-energy efforts. While "Appleshine" has some jazzy moments, that is until a pounding 4-4 beat pumps away over the top, "This Must Be…" starts off in a slightly dreamy way, that is all except the pounding rhythm. "Listen To The Thief" is very interesting as it comes on from a series of mechanical scrapings, before turning into a crazy, kaleidoscopic techno track.
For a bit more of a techno-feel, listen to "Mile Bush Pride", which clangs along while spoken word storytelling slices through the rhythms. "Custard Speedtalk" opens with a jazz-style drum intro, before washes of sound form around and over the beats, Hyde adding floaty vocals which soar over the top of everything.
Top track here though has to go to the amazing "Border Country", which is just a cut above anything else. It pounds, remains ambient, and also slightly mournful – all while being primed for the dancefloor – quite a feat.
Above all else, this is probably one of Underworld's finest releases to date. And by pushing themselves to make a track every week, they have rallied against their real enemy – procrastination – and defeated it.