The Hybridize Festival embarked on its tour across Germany at the end of February 2019. Four dates of harsh electronic music with hard electronic bands as Funker Vogt and Agonoize, and Swedish synthpop act Vanguard used as live bait to haul in people to the festival.
Patrik Hansson and Jonas Olofsson formed Vanguard already in 2008. Four years later, they released their debut album "Sanctuary", a futurepop infused synthpop adventure that brought them onto the scene in Sweden but more importantly in Germany.
Four albums later we sat down with Patrik and Jonas ahead of their first Hybridize gig to talk about their latest, slightly rougher, album "Manifest", reaching out to new fans in Germany and an aging scene that are having difficulties catching young people's attention. The article includes exclusive live and interview pictures.
A new synthpop band on an old scene
On the way here today it crossed my mind that you started Vanguard when the "underground" synth scene was in decline especially in Sweden. Did you ever think "it might be a bit foolish to start a synthpop band today"?
Patrik: Sure, it was kind of late to start this thing in 2009 (laughs), but the basic idea behind what we do has its origin in the nineties. I did a lot of music back then, both on my own and in bands or with other people, but never on a level where things started to happen or where we caught some interest. I just thought "It's time to do something about it when I finally have lots of time to do it".
I also took a class in music production and looked online for someone to work with, and found Jonas, that's how it all started. We didn't know each other before that point. In 2009 we started making demos and put them out on MySpace to see if there was any interest in it at all. We felt that we got good feedback and continued.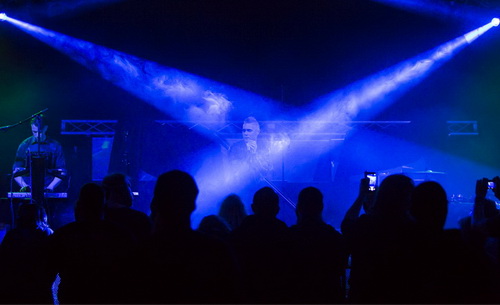 If you consider how the scene and its fan base have developed the last ten years there are few new bands and young people in the audience. Both band members and the crowd just tend to get older and older. Do you believe in a rejuvenation of the scene?
Patrik: Hell no (laughs)! People just get older and most of the bands have been around for a while.
Jonas: It's difficult to find a reason to why younger people don't embrace the scene. The German scene attracts younger people to some extent, especially if you compare to Sweden, but you can't really talk about a rejuvenation of the scene.
It's also about what kind of music you grew up listening to. The synth scene was huge in the eighties, you could hear much of it on commercial radio alongside eighties hard rock, and the scene gained lots of fans by that. However, while the rock scene managed to survive, the synth scene as we know it ended up in a downward spiral and didn't caught the interest of young people.
Synthesizer based music has also developed into lots of different genres and the synth scene isn't that popular among younger people. In the eighties, you had a brother or a sister who pulled you into the music but things have changed. Young people that get into electronic music today probably prefer EDM, it's just part of their generation like the synth scene was part of ours when we grew up.
Patrik: That's the reason why there's no big synth scene today. Rock music still exists and sounds basically the same but electronic music is this big [gesticulates with hands] thing.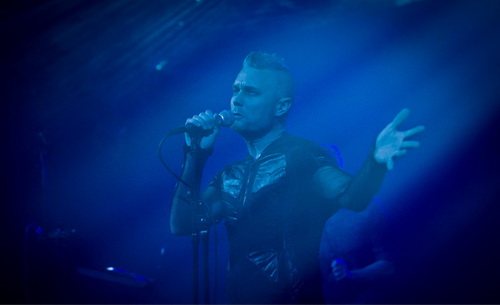 Jonas: Much of modern electronic music would probably have been categorized as synthpop in the eighties but is just called radio pop or electro today.
Patrik: Take Robyn for example; twenty years ago that would have been synthpop. But that's also what we want to get away from, to label it synthpop. If someone asks me "What kind of music is it you do?" you can't say synthpop because people will go like "Ah, you mean that kind of electronic stuff Depeche Mode did?". People really don't know what it is. You just say that you're doing electronic music because that means so many different things. We have to face that kind of problem all the time.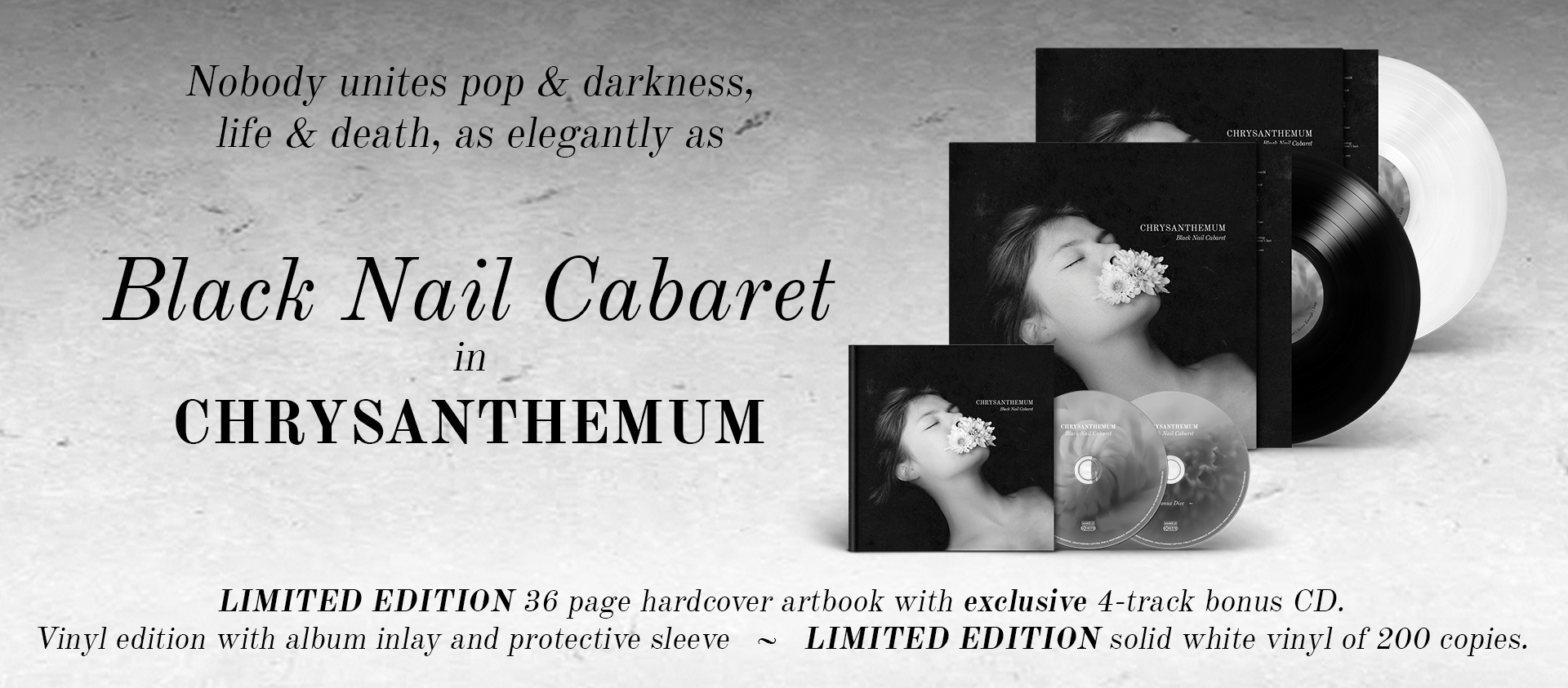 What are your thoughts about the scene today, especially in Gothenburg where the scene was brought to life again by the team behind the Electronic Summer/Winter festivals?
Patrik: In fact, we were the first band to ever play at Eletronic Summer, and that was just by chance. A band cancelled in the very last minute and Sebastian [organizer] got in touch with us with two hours' notice (laughs). It may not have been our best gig but we did it. We played a second time in 2016 at their five-year anniversary, on the pre-festival day where they booked bands that played previous years.
Jonas: But in general the scene is good for us. I have lived in Gothenburg for a while now and experienced the rise and fall of the scene. Fifteen years ago there was a peak where quite many different things happened every week. The Romo Night club for instance was at this huge venue, Trädgår'n, which represents how big the scene was at the time.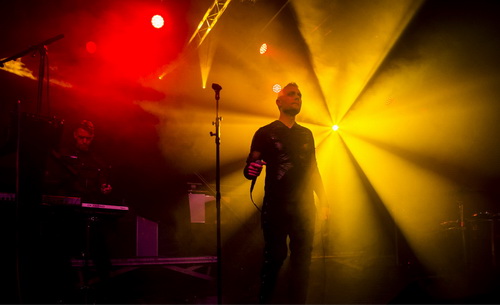 The years after that it slowed down a bit; two or three clubs disappeared and there was no one taking over. And then, just like with Electronic Summer, a few enthusiasts turned up and the scene started to grow again.
Patrik: I just have to say that Sebastian and the people he works with have done some great work to keep it alive. Although they don't organize any more Electronic Summer festivals they've had a huge impact on the scene, and still organize some major events in Gothenburg.
But it's much bigger here in Germany, on a completely different level. In Sweden we're still a quite unknown band and don't do as many gigs as other bands on the scene, but on the other hand they don't play much in Germany.
Jonas: We're quite unknown here as well. It takes time to reach out on the German scene. We have to keep fighting to get booked by the bigger festivals, where you can reach out to more people.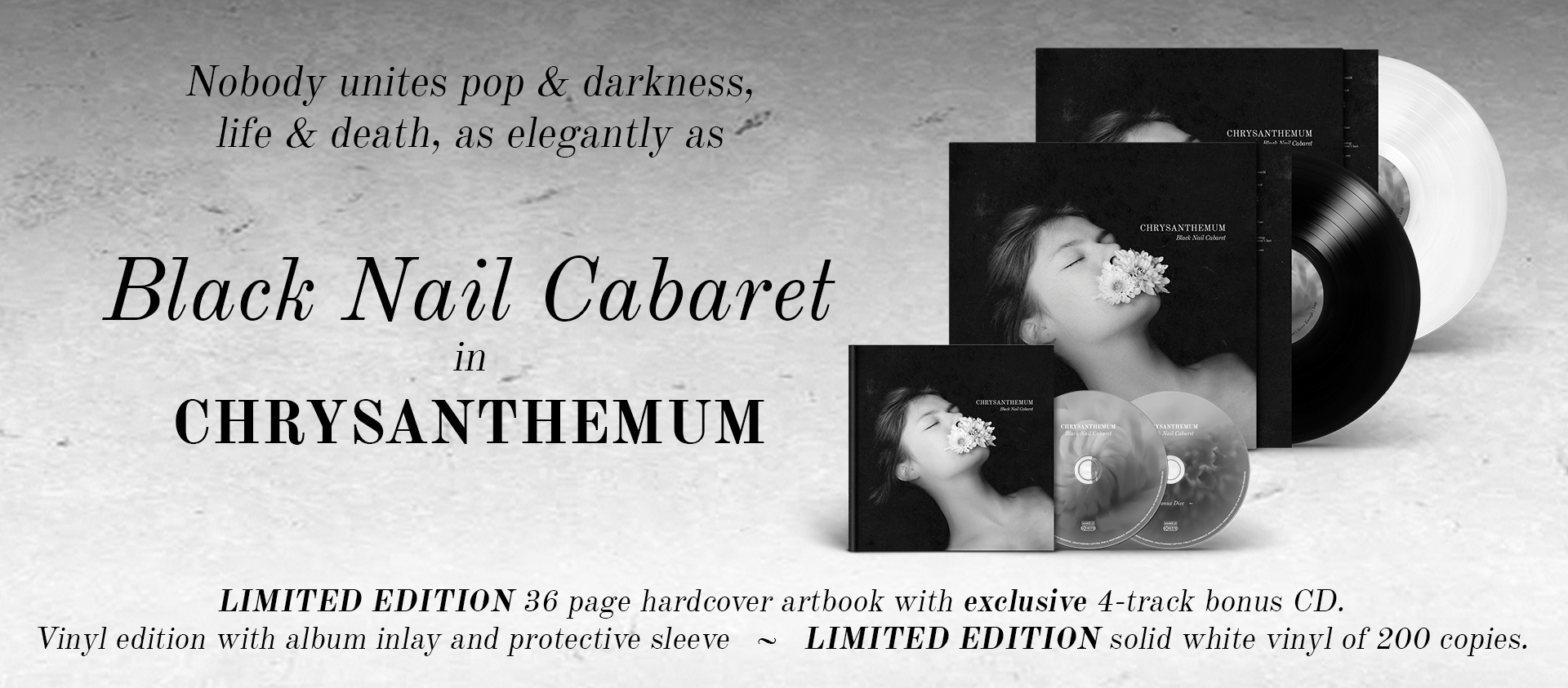 German support
You are a Swedish band that first signed by a German label, Conzoom, and then changed to an another German label, Infacted Recordings. How did that happen?
Patrik: Conzoom wanted us to contribute with a song to one of their "Electropop" compilations, number six if I remember correctly somewhere around 2011 or 2012. Ingo [label owner] thought we had an interesting sound and wanted us to release more music on the label and in the end we released two albums on Conzoom. Then Torben at Infacted contacted us.
Jonas: Our mastering and mixing guy had good relations with Ingo and Conzoom, and he pitched our song to him. That's how it started.
Patrik: We actually had a contract for three albums on Conzoom but just released two before we changed label to Torben's Infacted Recordings.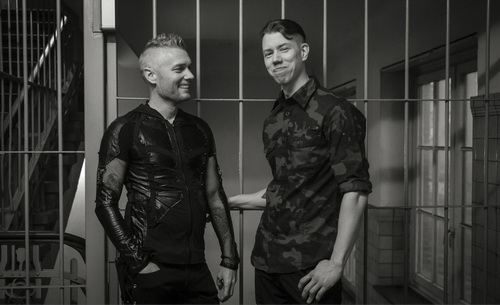 But how important has it been to be on German labels and to be signed by a label as Infacted that is well-known on the German scene? Have you noticed any difference from changing labels?
Jonas: Actually no. Torben and Infacted don't book gigs, we needed a booking agency for that which we got recently. Today we're on Epicentre which is run by Markus from Solitary Experiments. To have a German booking agency is very important and have helped us much.
Patrik: Torul and Frozen Plasma are on the their roster and to be part of that is very important to us, just to get an opportunity to come out and play in Germany. The Hybridize Festivals were already organized when we started to work with him but he is involved in everything we do at the moment and has been a great help for us already this year.
Jonas: But it's difficult to say what have changed since we signed to Infacted. To be on a label with lots of bigger bands on the scene is of course something that will be good for us.
Patrik: Torben probably has a bigger network than Conzoom, we will be more visible and reach out to DJ:s a bit easier.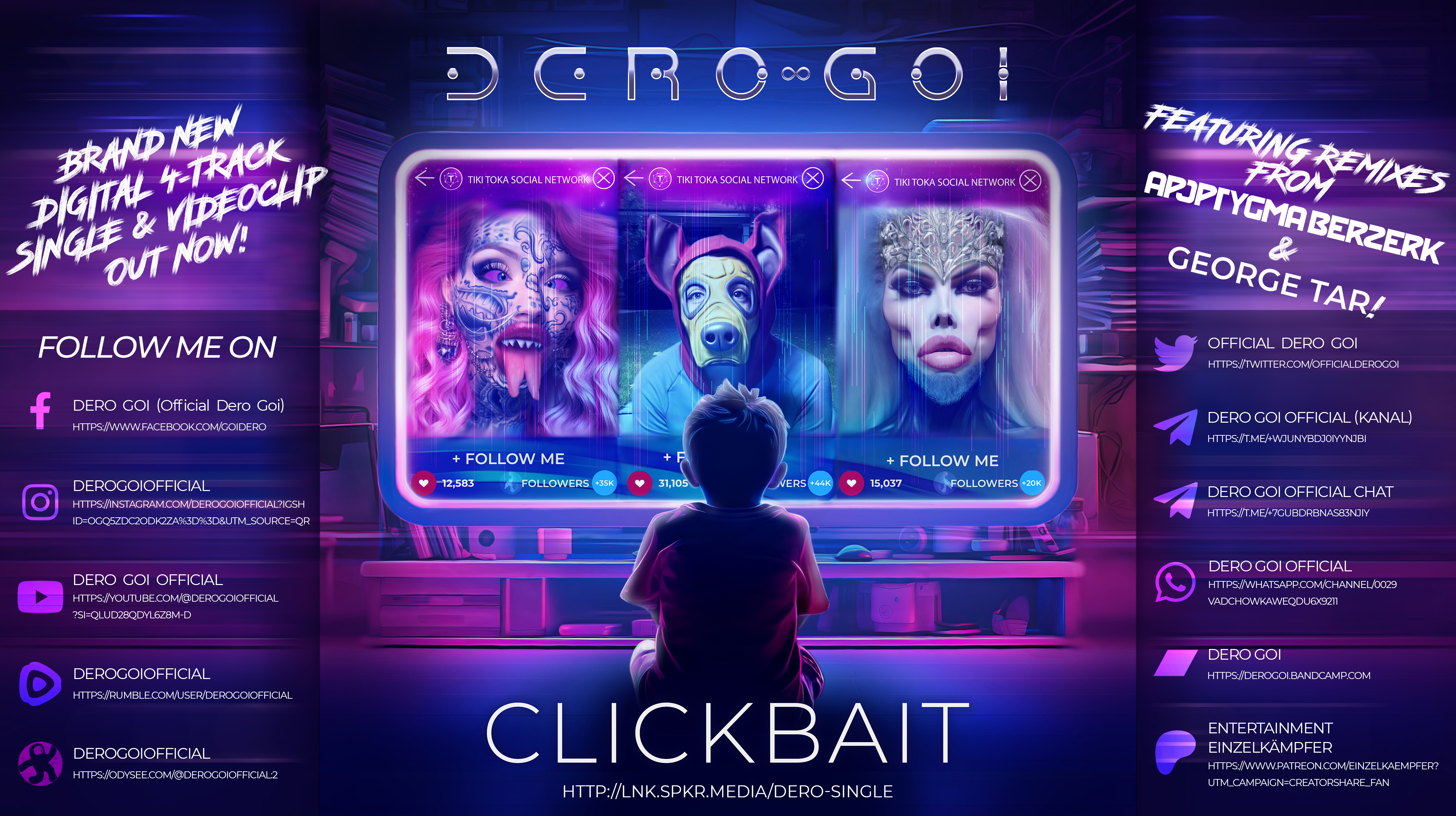 A slightly rougher sound
Music producers make a big impact on band's album, and they can also make a big impact on the overall sound, the signature sound of bands. Producers can be involved in many different aspects of a recording. Some producers are very "hands off", acting mostly as the voice of experience and perspective for artists who already have a fairly clear idea of who they are and where they're headed.  On the other end of the spectrum are the producers who are involved in every element of the recording, from co-writing the songs, to engineering, to playing one or even all of the instruments.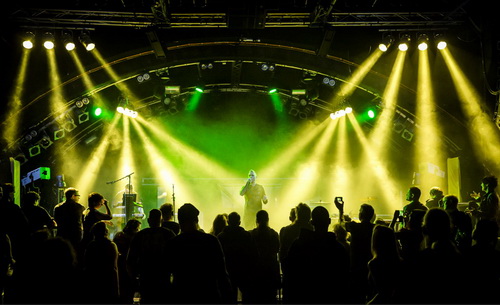 Jonas and Patrik have worked with three different producers on their four albums but have found their perfect match at the last two albums in Rob Dust who's creativity pushed the band yet another step away from the poppy sound on the first album.
With their fourth album "Manifest" the sound has become rougher and with heavy club beats added to their electropop sound, an album that they finished just in time to the Hybridize Festival premiere in Hamburg.
Your fourth album "Manifest" is just out and has a new sound. I know that you've said that the change in sound on your third album "Never Surrender" was much because of Rob Dust. How would you describe the new album, compared to "Never Surrender"? I've only heard "Save Me" and that has a classic synthpop tune.
Patrik: We made one song that was supposed to be the first single: "Higher Grounds" which is the first song on the album. We sent it over to Rob because we liked what he did on "Never Surrender", and he said "It's good but it can't be the first single. Do you have anything else?". And we put together "Save Me" kind of quickly which is more poppy and goes in the same direction as the "Never Surrender" album. The rest of the album has a heavier sound, or at least it's not as poppy as "Save Me".
"Save Me" has an attention-grabbing sound and is a song that was catchy enough to be a first single.
Jonas: It's basically a continuation of the sound on the previous album but with small changes, nothing big.
Patrik: But "Save Me" is a transition to the new songs and the rougher sound and would have fit perfectly on "Never Surrender" as well. The other songs are something new but with our signature sound and Rob's mixing and mastering skills.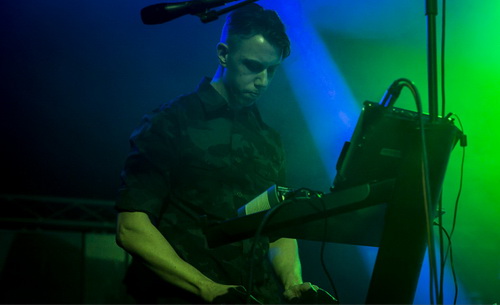 But how important is the producer for the sound of Vanguard? I can hear a difference between your first two albums and the last two produced by Rob.
Patrik: With Rob many things changed and we immediately felt like "This is someone we can build something great with". Dirk who produced the first album helped us a lot and brought us from the demo stage to something that could work on record. But we caught up with him in terms of production skills and wanted to work with someone else on the second album.
On the second album "Retribution" we worked with Anders Christiansson in Gothenburg which made things much easier because he was geographically close to us, but in the end we felt we wanted to level up and found Rob.
Jonas: It's all about finding someone you can work with and who also produces music, not just mix and master it.
Patrik: Definitely! Someone who adds elements to the music or change what we have done and can say "Can't we do it like this instead?". Rob is very creative in that respect. The end result is always just like we wanted it to sound like from the start. If something is missing out, he will hear it and put it in there.
Jonas: That's what makes Rob special and the reason to continue working with him.
Patrik: But we're also a tight-knit team because we kind of like to have control of things, but we let him decide a lot of things on this album, more than usual.
Jonas: We have also evolved as producers ourselves, and for every new album we've done more advanced demos before we hand them over. The sound of the demo isn't that far from the end result.
Patrik: Which is the reason why the process was much faster this time. As usual it took a while to rework the demos but we decided to get it done to Hybridize, which was a major kick in the ass for us and decided to focus on some songs and just put the rest in the drawer. After that it was a quick process.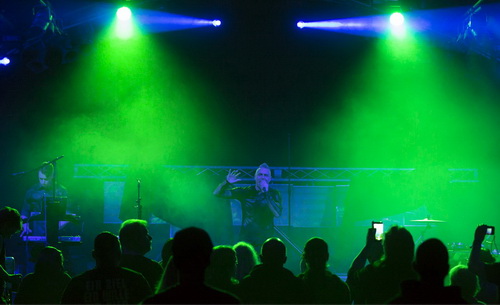 I can understand that you wanted it ready for Hybridize. Germany is one of the few countries where people still buy lots of records.
Patrik: In fact, selling records works great for us here. I just talked to a guy who told me that people may not listen to what they buy, but they collect records and want something "real" to bring home. We also have new merch – T-shirts and hoodies. A few weeks after the last festival we have two weekends where we support Solitary Experiments.
Today, many bands don't care about releasing albums anymore and instead put out more singles and EP:s just to get people's attention. Have you ever discussed to change the way you put out your music?
Patrik: Yes we have and it's possible we'll do it differently in the future.
Jonas: But I think labels want bands to release albums and then go on tour to promote and sell it. If you do things DIY you might have another way of doing it. However, we're thinking of releasing an EP with three to five songs on it.
Patrik: That was definitely in our minds if we wouldn't get the record out in time but we made it. Next time it may be an EP or something else; we're really not stuck with releasing albums.
You said that you're still a small band and that it takes time to get your name out there. In other interviews we've heard many bands struggle with the same sort of problem: To break through the crowd of bands, and many bands put lots of time on social media promotion. How do you work with social media promotion?
Patrik: Jonas is our social media god (laughs).
Jonas: It is important but you also need to put out interesting content and be consistent – never stop. If you have three years between albums and don't do that many gigs for a few months you have to come up with something new and interesting just to have some sort of interaction with fans.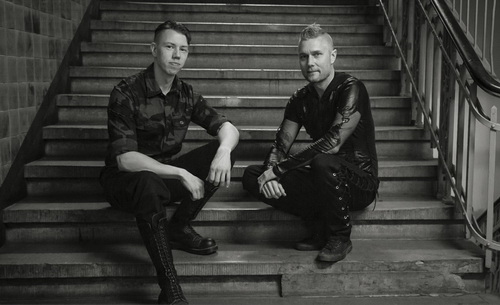 It's great to have the means to reach out to people but it's also a "full-time job" to work with social media and would probably take as much time as it took to make the record if you put all your effort into it. We use Facebook and Instagram, and Facebook is most important for us.
Patrik: But compared to many bands at our level we interact with fans a lot on Facebook, but with a strategy. There's a plan behind it all, when to post on Facebook and what to post. That's what Jonas is doing.
Jonas: I try to stick to what the statistics tells us about when to post something because it's no use for us to put something out and not getting any response at all. You have to put it out in small portions.
And the plans for this year? Are you going on tour with the album later this year?
Jonas: We have some plans for the autumn and will go to Finland before we come back to Germany.
Patrik: There are a few things coming up during the summer as well but we also told our booking agent that we don't want that much between April and midsummer because both of us have a lot to do. It will have to wait to the autumn.
Photos for Release by: Mandy Privenau