Mobile Homes album postponed to February

October 31, 2008 | By: Mikael Kahrle (Gothenburg, Sweden)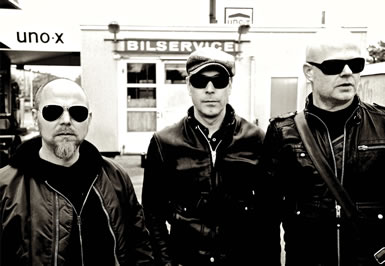 Photo by: Leo Josefsson
Mobile Homes' new album "Today Is Your Lucky Day", produced by Kent's Sami Sirviö, has been postponed to February when the Stockholm pop band celebrates 25 years.
However, the single "Phoning a Friend and He Says That..." will be released in two weeks, on November 15. We got the song yesterday and It's a calm affair where vocalist Hasse Erkendahl is joined by his daughter Isabelle (West End Girls). He tells us the whole album is quite slow and melancholic and the band wants to go back to their roots this time around.
Mobile Homes celebrates their new single and perform live at Club Ultrafoxx in Stockholm on the release day.
---
New IAMX single in November

October 30, 2008 | By: Johan Carlsson (Stockholm, Sweden)
Finally we're getting some new music from Chris Corner and IAMX. The new single "Think of England" is out on November 7 as a free download. Not much more is known, but the third IAMX album can't be that far off now.
---
Synthesizer celebration

October 29, 2008 | By: Mikael Kahrle (Gothenburg, Sweden)
The Music Museum in Stockholm celebrates the synthesizer on November 2..The museum has celebrated one instrument each year for seven years with exhibitions and concerts.
This year, Carolina Eyck plays the theremin and synthpop act Liquid Ham perform live.
---
Elegant Machinery album set for release

October 27, 2008 | By: Mikael Kahrle (Gothenburg, Sweden)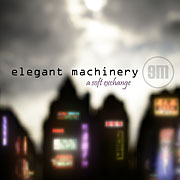 After releasing two singles this year, Out of Line has scheduled the new Elegant Machinery album for November 28. The title of this ten track CD is "A Soft Exchange".
---
Karin Dreijer Andersson solo

October 24, 2008 | By: Mikael Kahrle (Gothenburg, Sweden)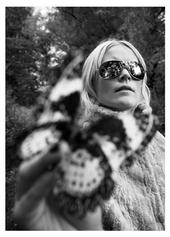 Frk Rabid aka Karin Dreijer Andersson from The Knife mailed us a link to the newly posted laidback and minimalistic piece "If I Had a Heart" with her solo project Fever Ray on MySpace. The debut album is scheduled for early 2009. Amongst the influences mentioned we find "Miami Vice", Aphex Twin, David Lynch and Björk.
---
IAMX live album and tour

October 21, 2008 | By: Johan Carlsson (Stockholm, Sweden)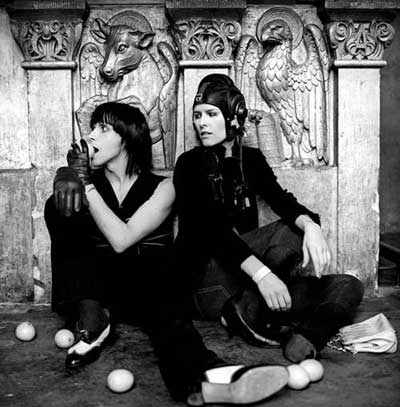 Chris Corner has toured quite a lot with IAMX lately, and now he will share one of the concerts with us. "Live In Warsaw" will be out on November 18; only in Polish record shops. However, the rest of the world can order it here.
Chris will also perform songs from his upcoming third studio album on the "IAMX Unheard Tour" starting in a few days, in November.
Read our new IAMX Spotlight.
---
The Sisters of Mercy tour USA and Europe

October 21, 2008 | By: Mikael Kahrle (Gothenburg, Sweden)
The Sisters of Mercy embark on an extensive tour of USA on October 27. On February 24, the European leg begins in Amsterdam followed by concerts in Germany, Austria, France, Italy, Spain and Portugal.
---
Dave Gahan helps his old band

October 16, 2008 | By: Tobias Eliasson (Gothenburg, Sweden)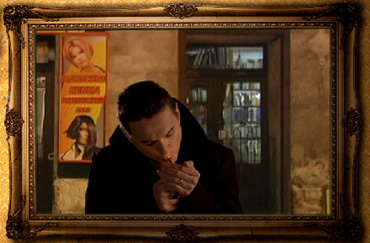 On his "Live Monsters" DVD Dave Gahan worked with a backing band that now has their self titled debut album out, called "Mirror". On this pop record he gave them some help with the song "Nostalgia" and he also acts in the video. The album can listened to directly from the band's website.